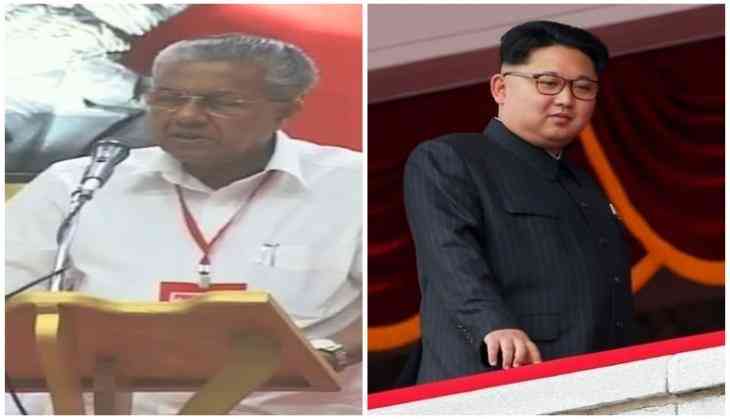 In what can spark a fresh controversy, Kerala Chief Minister Pinarayi Vijayan has lauded North Korean leader Kim Jong-un for his "tough" stand against the United States.
Speaking at the Communist Party of India (Marxist) district meet in Kozhikode, Vijayan said, "North Korea has been following tough anti-USA agenda. North Korea has successfully defended the pressure imposed by the U.S."
Last month, a CPI (M) poster carrying a picture of Kim Jong-Un emerged in Kerala's Nedumkandam. The poster was put up in the state to invite CPI (M) cadres to attend a party meeting.
The North Korean leader is known for his autocratic rule.
Recently, Kim Jong-un one-upped U.S. President Donald Trump's infamous diet Coke button, by saying, "the nuclear button is always on the desk of my office".
-ANI