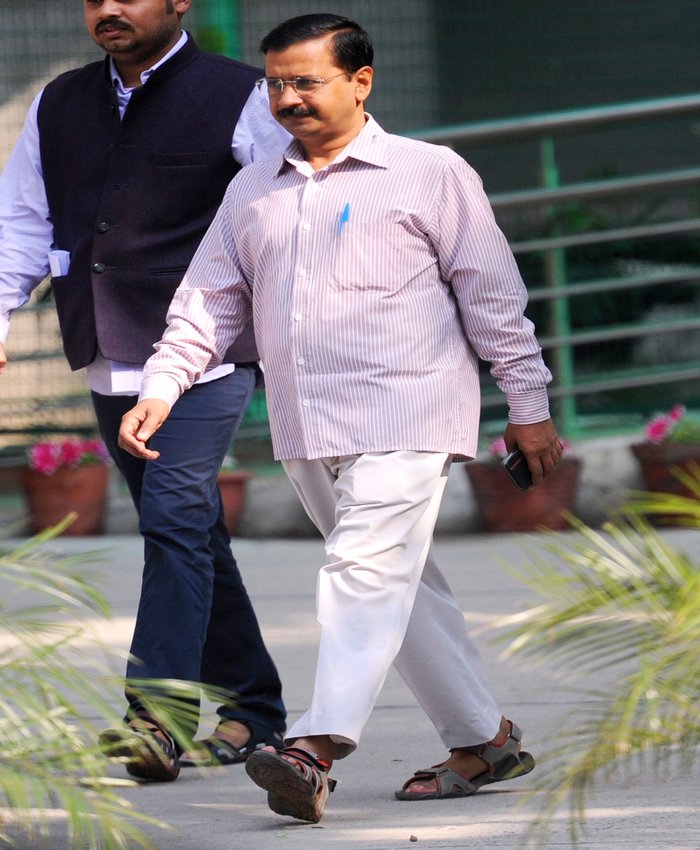 Following some Twitter backlash, where people pointed out that the current Delhi Chief Minister is not so different from Sheila Dikshit, Arvind Kejriwal on 19 July appealed to Prime Minister Narendra Modi to hand over the control of Delhi Police to his government. Twitterati had, on July 18, retweeted Kejriwal's old tweets where he questioned Dikshit for not taking charge in matters related to Delhi Police.
Referring to the murder of a 19-year-old girl in central Delhi's Anand Parbat area, Kejriwal said crime related incidents are on the rise and women do not feel safe in the national Capital.
"I request Prime Minister Narendra Modi with folded hands that the control of Delhi Police be handed over to us. He has to run the whole country," he said.
"I am not saying Delhi Police officials are wrong. They are very good people and are working but the system is bad. Even police officials themselves are frustrated with this and no improvement is happening," Kejriwal added.
The CM said the recent murder was "shocking" but policing was not under the control of Delhi Government.
"I went to Anand Parbat yesterday. People are too scared. There is no policing, no security in the area.
The incident was shocking but you all know Delhi Police is not under our control," he said.
"Crime related incidents are increasing, women do not feel safe and whenever we talk to senior police officials, they have one answer that they are under the Centre's control," Kejriwal said.
Former Delhi Chief Minister Sheila Dikshit too claimed that there were some "shortcomings" in the system.
"There is some shortcomings in the system which is why it is not able to handle. Politicising it and blaming each other will not lead to solutions," Dikshit had said, advocating for a commission to suggest necessary changes in the system.
(With PTI inputs)