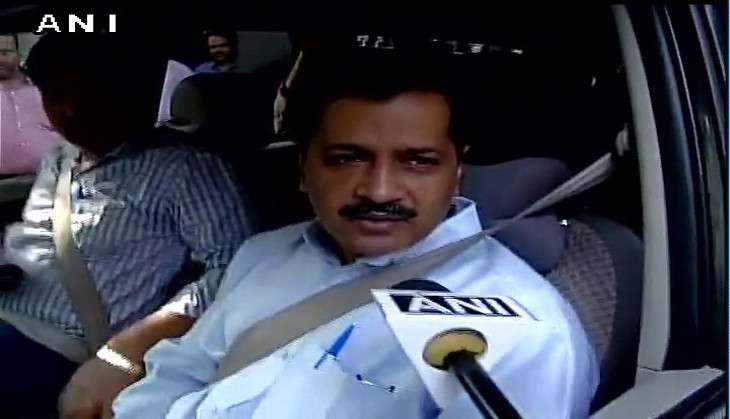 Delhi Chief Minister Arvind Kejriwal, on 6 November, alleged that the Centre was adopting 'dictatorship' policy and is violating the constitutional right of an individual by adopting such measures.
The statement came after the Delhi Police stopped the Jawaharlal Nehru University (JNU) students from staging protest at the India Gate over missing student Najeeb Ahmed.
"Why is the Prime Minister afraid of protests? If one student is missing since the last 22 days then other students have the right to protest. This is their constitutional right and the government is trying to snatch their rights from them," said Kejriwal.
Commenting on the Delhi Police's move to summon nine people in connection with this case, Kejriwal said that the men in uniform have just done a formality in the name of investigation.
"The BJP is ruling the nation and Delhi Police is afraid of the Akhil Bharatiya Vidyarthi Parishad (ABVP). So, they didn't have the courage to call the ABVP people from past 22 days and just for formality they called few ABVP members for interrogation yesterday," he said.
Earlier today, Kejriwal met President Pranab Mukherjee to seek his intervention into the matter.
After meeting with the President, Kejriwal pinned the blame on Delhi Police, accusing them of refusing to take action after coming under political pressure.
The Chief Minister further said that President Mukherjee had assured him of seeking a report both from the JNU administration and the Delhi Police as well.
Last week, Kejriwal had made a beeline to the JNU campus along with other party leaders to take on the Centre over the missing student.
"The way the country has progressed in the last two years is of grave concern. Today Najeeb is missing. Tomorrow my son can go missing," Kejriwal then said.
Najeeb went missing on the intervening night of 14 and 15 October after allegedly being beaten up by a mob of 20 students comprising of the ABVP members, who had gone campaigning to his room for hostel elections.
--ANI