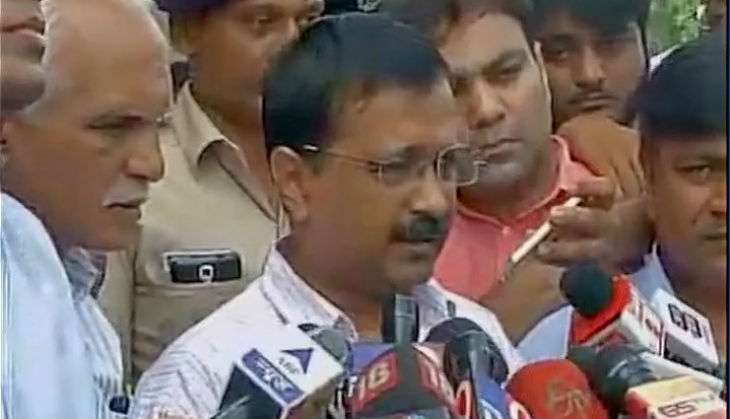 On 22 July, Delhi Chief Minister Arvind Kejriwal arrived in Gujarat in the wake of violence against Dalits, specially the incident of Dalit youth mercilessly thrashed for skinning a dead cow on 11 July, by alleged cow protectors.
Kejriwal visited the family of one of the men in Una, which is 360 km from Ahmedabad and termed the Gujarat government as "anti-Dalit".
"The BJP government in Gujarat is anti-Dalit and is oppressing Dalits. Those being oppressed by the BJP will teach the party a lesson," he said.
The Delhi CM added, "We demand action against Dalit atrocities."
Kejriwal also met Dalit activists who tried to commit suicide over the last week to mark their protests.
"We have advised them not to commit suicide," he said.
While protests by Dalit groups dot Gujarat, the state has become the centre of attraction for all political leaders.
On 21 July, it was Congress vice president Rahul Gandhi who visited Mota Samadhiyala village. He spoke to the victims to take stock of the situation and provide them with the requisite relief.