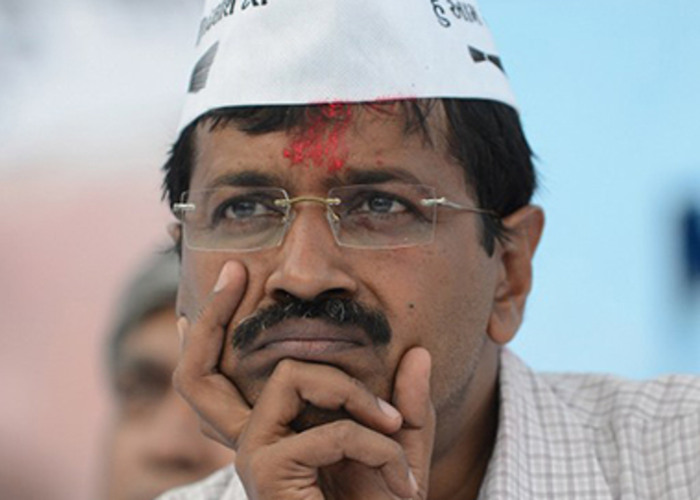 BJP on 3 August accused Chief Minister Arvind Kejriwal of failing to deliver on poll promises related to women's safety in Delhi. AAP was now seeking political mileage by convening Delhi Assembly special session on the issue."Has he (Kejriwal) fulfilled any of the promises mentioned in his party's manifesto, agenda over the past six months? He would talk about deploying home guards, marshals (in buses/public places) and installing CCTV cameras. But none of these have been fulfilled," Delhi BJP general secretary Rekha Gupta said at a press conference here as the session got underway.
She alleged that Kejriwal "only engages in politicising such issues. He has convened session only to show his Government is thinking about women safety issues. Does that suffice?"
She said if at all Kejriwal is serious about women safety and their empowerment, he should ensure that cases involving AAP leaders Somnath Bharti and Kumar Vishwas are heard by Delhi Commission for Women (DCW) first.
She warned that BJP will launch protests if Kejriwal Government fails to deliver on promises made ahead of polls.
"If he keeps only talking about women safety issues without doing anything, we will stage protests over the issue," Gupta said.
Another BJP leader Shazia Ilmi, who accompanied Gupta during the conference, accused AAP of having "anti-women" mentality "as it has not given adequate representation to them at organisational or government-level".
On compensation to family of a 19-year-old girl who was stabbed to death in Anand Parbat locality of the city last month, Ilmi said the announcement by the Delhi government was only an attempt to grab headlines.
"This is nothing but an attempt to grab headlines....That is, you keep seeking attention all the while. This is andher nagari, chaupat raja (confused ruler, a chaotic state) kind of matter. But we will not let Delhi become andher nagari," Ilmi said.
(With inputs from PTI)