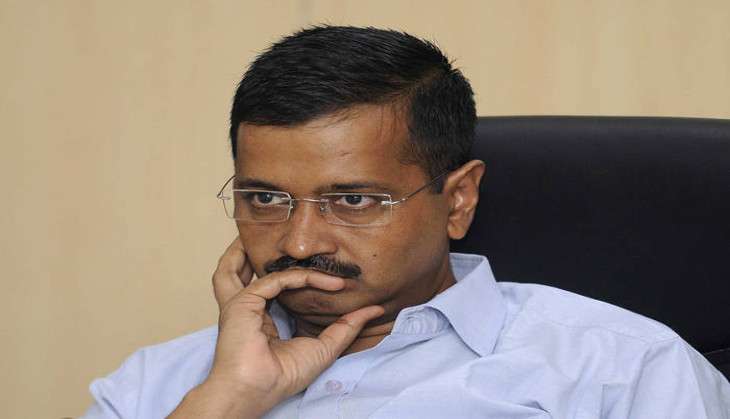 Delhi Chief Minister Arvind Kejriwal filed a plea before the Delhi High Court on 13 July, seeking a stay on one of the two defamation cases filed against him by Union Finance Minister Arun Jaitley.
"HC issues notice to Jaitley on a petition filed by @ArvindKejriwal seeking stay of criminal defamation case till civil one is decided by HC," Kejriwal's lawyer Rahul Mehra said in a tweet.
As the matter is still being heard, the high court issued a notice to Jaitley, seeking his response on the plea.
On 12 July, the Delhi High Court had framed issues against Kejriwal and five other AAP leaders in a civil defamation suit filed by Jaitley, notwithstanding their claim that they had not made any defamatory statements against the latter in connection with the DDCA case.
The issues were framed by Justice Rajiv Sahai Endlaw against Kejriwal and five other AAP leaders after their lawyer denied the allegations and submitted that whatever was said against Jaitley was in the public domain and added that Kejriwal had not said anything on his own.
Besides Kejriwal, other five leaders cited in the defamation case include Raghav Chadha, Kumar Vishwas, Ashutosh, Sanjay Singh and Deepak Bajpai. They also denied defaming Jaitley.
The court then framed issues against all the six AAP leaders and fixed 27 September as the next date of hearing of the matter before Joint Registrar to decide whether any defamatory statements were made by them.
In a civil suit, when one party affirms and other party denies a material proposition of fact or law, then only issues arise.
Some of the issues framed by the court include whether Jaitley is entitled for any damage for the alleged defamatory statements made by AAP leaders and what should be the amount.
During the hearing, according to an Indian Express report, the judge objected to the statements made by senior advocate HS Phoolka, appearing for one of the AAP leaders, that the court is giving special treatment to this suit.
The judge said the senior advocate should sit in the court room and observe whether any special treatment is given in any of the matters and how the bench is proceeding.
"Such arguments are to be condemned," the paper quoted the judge as saying.
Jaitley has filed a suit seeking Rs 10 crore damages against the backdrop of attacks on him by Kejriwal and other AAP leaders over alleged irregularities and financial bungling in DDCA of which he was the president for about 13 years till 2013.
The Union minister has filed a criminal defamation complaint in a Delhi court on the same issue. The DDCA has also filed a criminal defamation suit against Kejriwal and suspended BJP MP Kirti Azad.
Jaitley filed criminal defamation case against Kejriwal and five AAP leaders in the Patiala House Court, while the civil defamation case was filed in the Delhi High Court.
--ANI