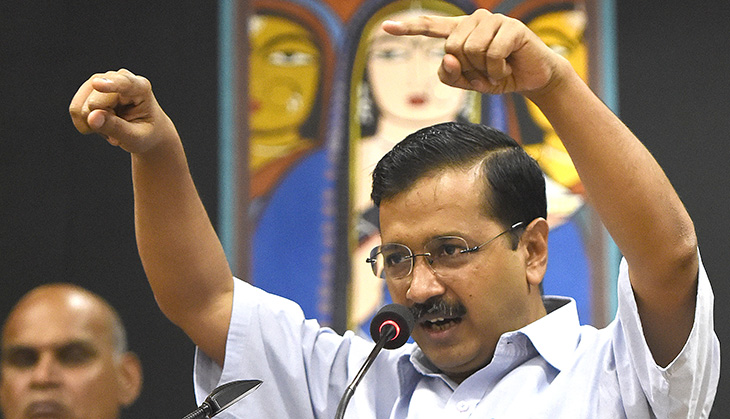 Delhi chief minister Arvind Kejriwal wrote to the vice chancellor of Delhi University on Thursday, asking him to put documents relating to Prime Minister Narendra Modi's BA degree on the university website.
In his letter to VC Yogesh Tyagi, Kejriwal said this was for two reasons. First, because the people of India should know how educated their PM is, and second, because if there are allegations that the PM does not have a BA degree though Gujarat University confirms that he has an MA, then this is a grave matter and the truth should be revealed as soon as possible.
"There's a question whether he did a BA degree from DU or not. It's being said that he did not get a degree from DU," wrote Kejriwal, according to The Indian Express.
He added that sources say that DU has no details of PM Modi's admission, marksheet, degree or any other record. If this is true, wrote Kejriwal, "This is a very serious issue as Gujarat University has said he has done an MA from there. If he did not do his BA, how did he get admission for an MA course? This creates a doubt that the degree is fake."
Kejriwal also said that the VC should publish Modi's documents because, according to some media reports, an 'accident' could occur, which means the PM's documents are 'not safe'.