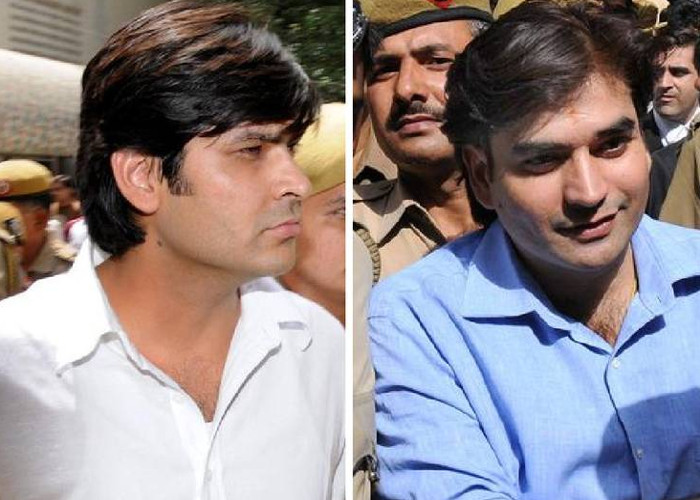 The Supreme Court, on 16 November, dismissed a Delhi government plea seeking death sentence for the three convicts in Nitish Katara murder case including cousins Vikas and Vishal Yadav, saying that it did not fall under the "rarest of rare" category warranting the extreme penalty.
A bench comprising justices J S Khehar and R Banumathi said that it had already dismissed a similar petition of complainant Neelam Katara, mother of Nitish, on the issue.
The court, however, said that it will be needing the assistance of Delhi government's lawyer in deciding the petitions filed by the three convicts, including Sukhdev Pehalwan, on the "limited questions" as to whether the high court was justified in awarding jail term of 30 years to Yadav cousins and 25 years to Pehalwan.
The bench has now posted the matter for final hearing in February next year.
Last month, the Supreme Court had rejected the plea of Neelam who had also sought death penalty for the convicts.
Vikas (39), Vishal (37) and Sukhdev (40) are serving life term awarded by the lower court in May 2008 for abducting and killing Katara, a business executive and son of a railway officer, on the night of 16-17 February, 2002, as they opposed the victim's affair with Bharti, daughter of Uttar Pradesh politician D P Yadav.
The apex court had on 17 August, upheld the conviction of Vikas Yadav, his cousin Vishal and Sukhdev Pehalwan in the case.
The court, which upheld the findings of the trial court and the Delhi High Court without issuing notices on the appeals of Vikas and Sukhdev, had agreed to consider the limited aspect relating to enhancement of quantum of sentence of the three convicts by the high court.
The high court had termed the award of life term "simplicitor" to the convicts as inconsequential and enhanced the life term of three convicts -- Vikas and Vishal Yadav to 30 years imprisonment and 25 years incarceration to Sukhdev Yadav alias Pehalwan -- without the benefit of remission.
The high court had on 2 April, 2014, upheld the verdict of the lower court in the case by describing the offence as "honour killing" stemming from a "deeply-entrenched belief" in caste system.
-PTI