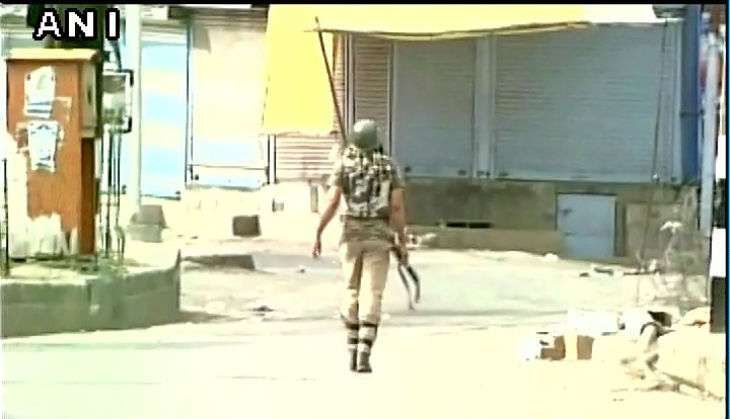 In fresh violence reported in Jammu and Kashmir, two youth were killed and at least 30 people were reported to be injured in clashes on 13 September in Bijbehara, Bandipora, Shopian, and Kulgam districts of the Valley.
The Indian Express reported that 19-year-old Mustafa Ahmed Mir was hit by a tear gas shell in Bandipora during clashes and he lost his life on the spot.
On the other hand, Shahid Ahmad Shah died in Shopian due to injuries caused by pellets.
Following the prevailing violence in the Valley, authorities on 13 September imposed curfew in all 10 districts of the Kashmir Valley on Eid even as helicopters and drones have been pressed into service for surveillance.
Restrictions on the assembly of a large number of people were imposed in view of the call by separatists for a march to the local offices of the United Nations today, coinciding with the global body's Opening of 71st Session of the UN General Assembly at UN headquarters in New York today.
This is probably for the first time that curfew is in place on the day of the Eid festival ever since militancy broke out in the state in 1990.
Helicopters and drones are keeping a bird's eye vigil from the skies.
Security forces are out on the streets in adequate strength following apprehensions of violence by the separatist elements, who often use women and children as "shields" during protest rallies resulting in civilian casualties.
This is for the first time in 26 years since the onset of militancy that no Eid congregations will be held at the Idgah and Hazratbal shrines here.
The government has already ordered the shutdown of internet services of all telecom networks and also mobile telephony except that of the state-run BSNL for the next 72 hours because of the tense law and order situation in the state.
-With PTI inputs