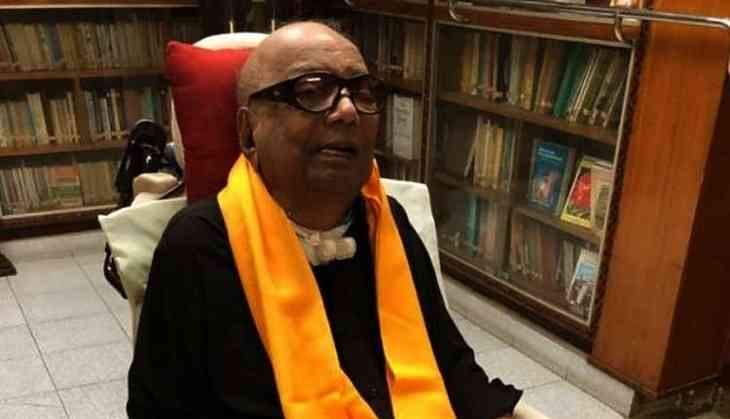 At the evening of 7th August, former Chief Minister of Tamil Nadu and DMK patriarch took his last breath at the Kavery hospital where he was undergoing treatment. He was one of the stalwart political leaders in the south India politics.
He also used films and dramas to propagate his Dravidian politics. He entered in the politics when he was 14-year-old. He wrote scripts of many films and drama.
He gave many actors to south Indian films. The best artists of Tamil cinema Shumar Shivaji Ganeshan and SS Rajendran are those who were launched by Karunanidhi. Surprisingly, He is not a much-educated person who dropped out when he was in class 10th. He changed the equation of the politics going on in the south India. Besides having a good career in politics, he was also successful in his writing career. As he was doing well in the movie and becoming popular, he faced a lot of censorship. In 1950s, two of his plays were banned.
One of the important movies of the Tamil Cinema Prashakti was written by Karunanidhi. But it was banned because of political controversies. As a screenwriter, the movies written by Karunanidhi were Nall Thambi (1949), Rajkumari (1947) and Manthiri Kumari (1950).