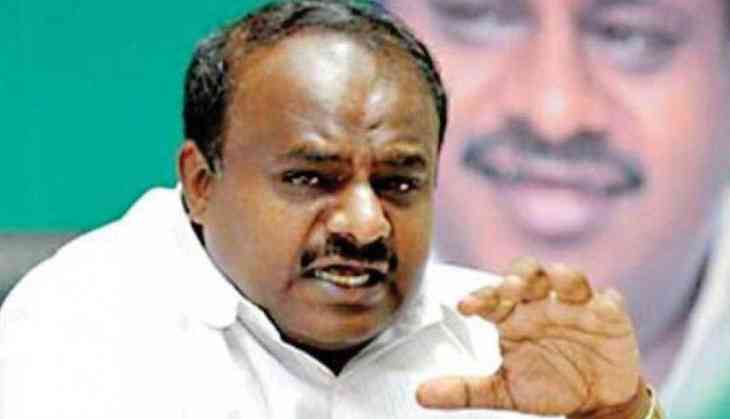 The poll results of the Karnataka assembly election that is throwing a fractured mandate in the state has hung in between and all eyes were stuck on JD(S) as it has chosen Congress as its king, while Congress and BJP eyes on Governor Vajubhai Vala, who will decide whom to invite to form the next government. Well, earlier JD(S) alleged BJP of stealing their MLAs by luring them with Rs 100 crore offer each. Now it asserts that 30-40 BJP MLA's ready to join JD(S).
"JD(S) MLAs are being offered Rs 100 crore (Rs 1 billion) each. Where is this black money coming from? They are supposedly the servers of poor people and they are offering money today. Where are the income-tax officials?" said H D Kumaraswamy, the chief minister aspirant.
Now, Son of HD Deve Gowda and CM pick of Congress-JD(S) alliance, HD Kumaraswamy claims 30-40 BJP MLAs ready to join JD(S). "Without the numbers how can BJP form the government," said HD Kumaraswamy.
Earlier, both the Party, JD(S) chief H D Kumaraswamy and BJP's chief ministerial candidate B S Yeddyurappa yesterday met the Governor Vajubhai Vala, to stake claim to form the government in Karnataka. Well, emerging as single largest party Governor has asked BJP to prove its majority in the Assembly to form the government.
However, the BJP has emerged as a single largest party, fell short of halfway mark of 112, but expects to get the first shot at government formation. The counting of 222 constituency seats has been completed. BJP bagged 104 seats while, Congress 78 and JDS 41. The battle for Karnataka is on and it will be interesting to see to wins the race.
Also read: Karnataka CM Battle: Congress and JD(S) to approach SC if Governor Vajubhai Vala invites BJP to form a government