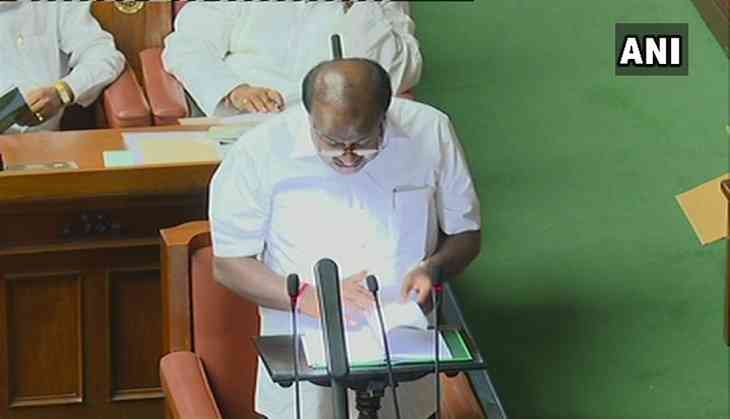 Keeping the eletoral promises, Congress-JDS coalition newly-formed government made a big announcement for the farmers. The Karnataka government announced a partial farm loan waiver of Rs 34,000 crore. The loan waiver will benefit those farmers whose borrowings are less than Rs 2 Lakhs.
Chief Minister HD Kumaraswamy informed that the waiver would be applicable to those farmers who defaulted in loan paybacks up until December 31, 2017. However, families of government officials and officials of the co-operative sector, farmers who have paid income tax for the past three years and other ineligible farm loan recipients have been excluded from the waiver.
The government also decided to reward those who did not default by 'crediting the repaid loan amount of Rs 25000 (or) whichever is less'.
Presenting budget for 2018-19, the Kumaraswamy government made these announcements. The chief minister also announced new measures to make new loans available to farmers.
Kumaraswamy said "To facilitate the farmers to avail new loans, action will be taken by the government to issue clearance certificate by waiving the arrears form the defaulting account. For this purpose, Rs 6,500 crore is earmarked in 2018-19 budgets".
During the campaign of the recent assembly elections, the Congress and JDS had promised to waive the loan if they were voted to power.
The budget was presented by the Chief Minister who also holds the finance portfolio.
Also read: RIL AGM 2018: Reliance owner, Mukesh Ambani entered into another record for paying highest tax; is it a Jio effect?