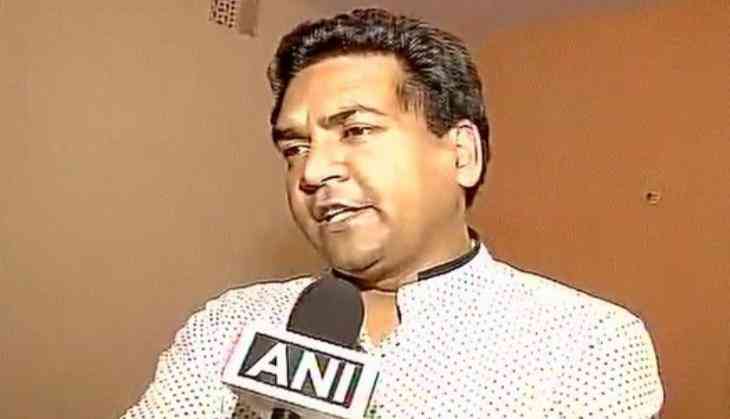 Kapil Mishra assures further clarity once 'Satyendra Jain goes to jail'
Sticking firm to his allegation of Cabinet Minister Satyendra Jain giving Rs. two crores to Delhi Chief Minister Arvind Kejriwal, Aam Aadmi Party (AAP) ousted leader Kapil Mishra on Sunday asserted that people will believe his claims once Jain goes to jail.
"I was there when Jain gave money to Kejriwal and I will inform ACB and CBI about this. The day Satyendra Jain will go to jail, everything would be revealed. People who are indulged in corruption and who are protecting them should be removed from the party. I have submitted the evidence, now the law will take its course," Mishra told ANI.
He said the AAP had started targeting him after he went to the Anti-Corruption Bureau (ACB) and submitted the evidence against its ministers.
"The time we lost MCD polls, they said that we faced the defeat due to tampering in EVM. As soon as I wrote the letter to the ACB, they started targeting me," he said. Mishra even took to his Twitter handle to target his own party.
जिस दिन सत्येंद्र जैन जेल जाएंगे, मेरी एक एक बात सच साबित हो जाएगी। चंद दिनों का इंतजार
साँच को आंच नहीं

— Kapil Mishra (@KapilMishraAAP) May 7, 2017
कल तक सारी दुनिया को कह रहे थे कि EVM के कारण हारे चुनाव अब अचानक पानी का मुद्दा। मीडिया के सामने आने से क्यों बच रहे है @ArvindKejriwal

— Kapil Mishra (@KapilMishraAAP) May 7, 2017
However, minutes after Mishra revealed that he saw Kejriwal being given money by Jain, Deputy Chief Minister Manish Sisodia flatly rejected the charges as absurd and baseless.
"There is nothing much that I can say about the baseless allegations that he has charged against us today. These things are not even worth answering, nobody is going to believe in it," said Sisodia in a quick press briefing.
Mishra on Sunday made a shocking revelation and alleged that he saw Jain give Rs. two crores to Kejriwal.
-ANI