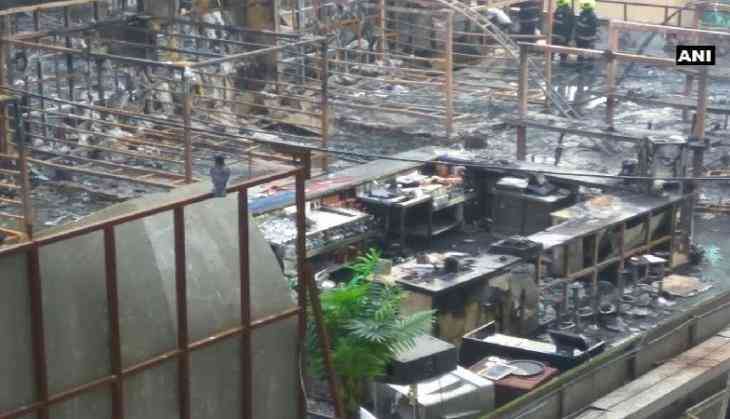 Kamala Mills fire case (File Image) (ANI)
One of the owners of the 'Mojo Bistro' restaurant, Yug Pathak, was arrested on 6 January in Mumbai's Kamala Mills fire case.
Deputy Commissioner of Police Sachin Patil confirmed the same.
A huge fire had broken out at the Kamla Mills compound in the Lower Parel locality of Mumbai in the wee hours of December 29, killing 14 people and injuring 12.
Earlier in the day, names of the two owners of the restaurant, Yug Pathak And Yug Tuli, were named as accused in the FIR filed in the fire tragedy.
In an enquiry report submitted to the Municipal Commissioner by the Enquiry Committee, it was stated that the fire started from the Mojo's Bistro and not from '1 Above' as believed earlier.
The report also stated that there were several violations of fire safety norms by both Mojo's Bistro and 1 Above.
On 4 January, the Maharashtra State Human Rights Commission (MSHRC) had directed the BMC to submit a report on the fire tragedy.
-ANI