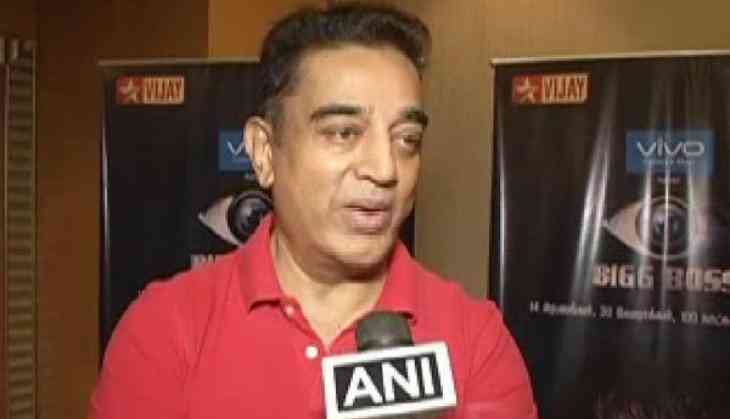 Actor Kamal Haasan took a dig at the Tamil Nadu Government over the growing menace of Dengue in the state and asked them to act on the same or move aside if they can't.
Haasan in his tweet also targetted the ruling All India Anna Dravida Munnetra Kazhagam (AIADMK) for the ongoing protest on the exemption from National Eligibility cum Entrance Test (NEET) for the state.
"A high school drop out may not perceive Neet problem. But Dengu i know My child almost died of it. Work on it TN Govt. If unable move aside (sic)," Haasan tweeted.
Tamil Nadu has been demanding exemption of Tamil Nadu students from the NEET exam.
Human Resources Development (HRD) Minister Prakash Javedekar said the government has "taken note of everybody's pleas" and the issue has been discussed with everyone.
The government also said that it had given its views on the legislation passed by the state government for exempting Tamil Nadu from NEET and it was now up to the President to take a view on it.
The Tamil Nadu is irked over the NEET examination being concentrated on CBSE syllabus, with 98 percent of students studying the state syllabus, leading to a poor result in the test.
Meanwhile, the dengue cases continue to rise in number in Tamil Nadu, as the state health department has identified five regions as hotspots of the vector-borne disease.
Recently, a two-day-old baby, died of dengue after he was carelessly kept outside the mortuary gate for more than six hours at Coimbatore Government Hospital.
Lourth Mary, a pregnant woman hailing from Pollachi, was undergoing treatment for fever at the government hospital, but due to lack of facility she was referred to Coimbatore and undergoing treatment for dengue fever at a private hospital (Sri Ramakrishna hospitals).
During the treatment, she gave birth to a male baby, who also got infected with dengue fever.
Due to lack of money, authorities of the private hospital shifted both the mother and the newborn to the government hospital, but when they reached the hospital, it was found both mother and baby had died.
-ANI