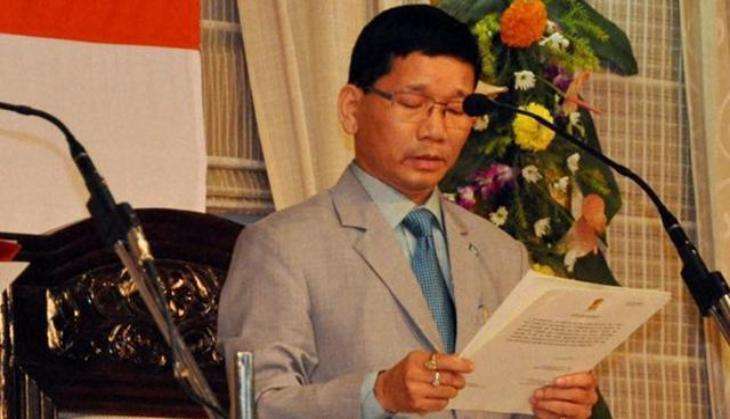 Dasanglu Pul, wife of former Arunachal Pradesh Chief Minister Kalikho, has been chosen as the candidate for the by-elections set to take place next month, in order to fill the assembly seat that has been left vacant since the Chief Minister's demise in August.
Polling is scheduled to take place on 19 November.
On 26 October, state coalition partners BJP and Peoples' Party of Arunachal (PPA) unanimously decided upon Dasanglu's name at a meeting of the anti-Congress North East Democratic Alliance (NEDA) in Itanagar. She will be contesting the by-elections on a BJP ticket.
While it was expected that someone from Pul's kin would be chosen to be his successor, speculations were rife about which one of his family members would be chosen, and what party they would represent.
The reserved Hayuliang assembly seat formerly represented by Pul has been lying vacant since the 47-year-old was found hanging at his Itanagar residence on 9 August.
"We appealed to PPA to allow Dasanglu to contest on our party's ticket, and they agreed. As both BJP and PPA are part of NEDA, she will get the support of all parties in the alliance," state BJP chief Tapir Gao told Hindustan Times.
"I was in suspense for several weeks about getting the ticket. Now it's over and we can focus on the election so that the work left unfinished by my husband's death can be carried forward," Dasanglu told HT.
As a mark of respect for Pul, BJP and PPA have requested other parties not to field any candidates and allow Dasanglu to get elected unopposed.