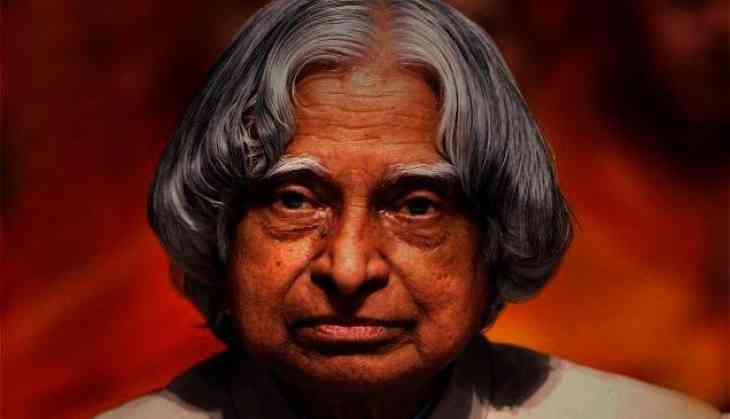 Mobile exhibition displaying life and message of departed former President of India, Dr APJ Abdul Kalam 'Kalam Sandesh Vahini: Vision 2020', marked its entry in the national capital on 13 October.
State of the art mobile exhibition Kalam Sandesh Vahini (KSV) is a collective initiative taken by House of Kalam and Chinmaya University in a fond remembrance of Dr Kalam who was also known as the 'Missile Man of India' for his immense contribution to the countries Defence Science and technology.
"He was a great personality who inspired youth. It is a great exhibition, happy I could visit," said BJP General Secretary Ram Madhav after experiencing the Kalam Sandesh Vahini.
The tribute was an idea of the Chinmaya Mission which was closely associated with Dr Kalam during his presidency. The mobile exhibition displays several indices from the life of the former president to motivate and engage masses through his life journey.
The Vahini was flagged off by Prime Minister Narendra Modi from Dr Kalam's hometown Rameshwaram on July 27, 2017.
The exhibition is accompanied by members of Chinmaya Yuva Kendra and has travelled through 16 states over 81 days, starting from Rameshwaram, before reaching to Delhi. The Vahini conducted talks, seminars, workshops etc at various educational institutions during this journey.
The Sandesh Vahini will be received at Rashtrapati Bhavan on October 15, 2017, the birth anniversary of Dr Kalam, by the President and the Prime Minister of India.
-ANI