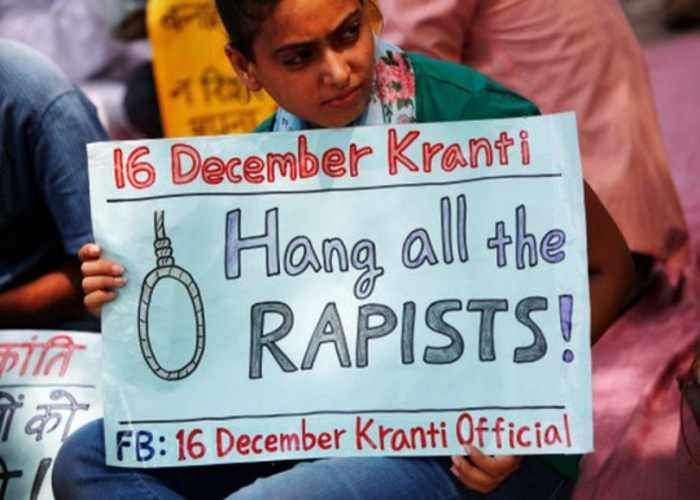 All parties have finally agreed to discuss the proposed amendments in the Juvenile Justice Act in the Rajya Sabha tomorrow.
The parties came to a consensus after continued protests by the parents of Jyoti Singh, the 23-year old paramedic student who was gangraped and brutally assaulted on December 16, 2012.
The parents, who said they would continue to fight against the release of the youngest convict in the case, have been demanding that the Juvenile Justice Act be passed. The Act seeks to reduce the age of a juvenile from 18 to 16.
However, though unified that the Bill will be taken up, parties differ in their basic stand on it.
Speaking on the issue, CPI(M) leader Sitaram Yechury raised a very pertinent point: "What if a similar incident takes place where age of the culprit is 15 years and 10 months?"
Similarly, earlier when the Act was passed in the Lok Sabha in May this year, Congress' Shashi Tharoor had derided the Bill as one of the most regressive ones in the juvenile justice mechanism in the world, saying a law shouldn't be passed to appease popular political sentiments. Since then, the Bill has been stuck in the Rajya Sabha, and will eventually be taken up tomorrow.
Tharoor makes some strong points against the amended Bill.
The Congress also sees the rush in passing the Bill as a diversionary tactic. The leader of Opposition in the Rajya Sabha, Ghulam Nabi Azad, said: "This is only to divert the attention of the Opposition from raising other issues, like the DDCA. Bring the Juvenile Justice Bill, so that they will be abused left and right by media persons. Please don't get into that trap."
What does the Bill want to achieve and how will it be different from the current juvenile justice system in India?
According to the PRS legislative:
Under the 2000 Act, any child in conflict with law, regardless of the type of offence committed, may spend a maximum of three years in institutional care (special home, etc.) The child cannot be given any penalty higher than three years, nor be tried as an adult and be sent to an adult jail.

The proposed Bill treats all children under the age of 18 years in a similar way, except for one departure. It states that any 16-18 year old who commits a heinous offence may be tried as an adult. The JJB shall assess the child's mental and physical capacity, ability to understand consequences of the offence, etc. On the basis of this assessment, a Children's Court will determine whether the child is fit to be tried as an adult.