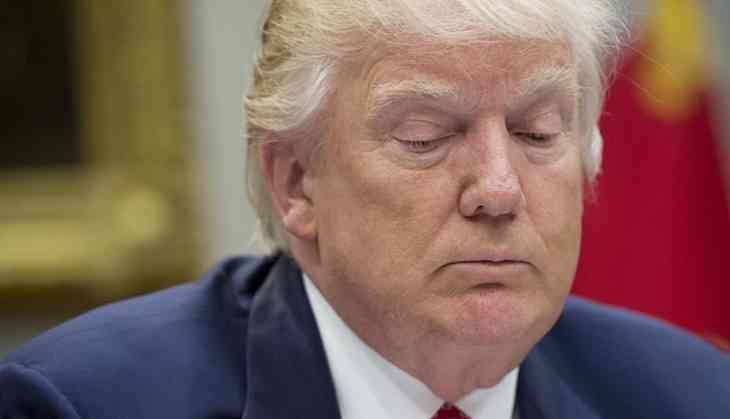 The U.S. Justice Department has asked the chairman and vice-chairman of the House Intelligence Committee for "additional time" to collect evidence to support President Donald Trump's accusation that the Obama administration wiretapped his phones at Trump Tower during the campaign.

According to CNN, the committee had set a 6 March deadline for the agency to provide the evidence.

Senate panel Chairman Richard Burr said, "I've talked to all the appropriate people," adding later that he has received "sufficient" responses about the wiretapping claim.

"I would say from our conversations, what we've gotten are sufficient answers," he added but did not say if there was any evidence backing Trump's claim.

According to a source, the House committee had sent letters throughout the intelligence community this week to obtain records related to Russia, which the Justice Department responded to 6 March.

"This afternoon, the Department of Justice placed calls to representatives of the chairman and ranking member of the United States House Permanent Select Committee on Intelligence to ask for additional time to review the request in compliance with the governing legal authorities and to determine what if any responsive documents may exist," Justice Department spokeswoman Sarah Isgur Flores said in a statement.

A spokesman for Rep. Devin Nunes, chairman of the House Intelligence Committee, suggested the panel may issue a subpoena to the administration if their questions go unanswered.

"The Department of Justice has asked for more time to comply with the House Intelligence Committee's request for information related to possible surveillance of Donald Trump or his associates during the election campaign," Nunes spokesman Jack Langer said in a statement.

"We have asked the department to provide us this information before the committee's open hearing scheduled for March 20. If the committee does not receive a response by then, the committee will ask for this information during the March 20 hearing and may resort to a compulsory process if our questions continue to go unanswered," the statement added.

Trump has not publicly provided any evidence for his wiretapping allegations, first made more than a week ago. Former president Barack Obama has denied the allegations through a spokesman, and his former director of national intelligence, James Clapper, also has publicly denied them.
-ANI