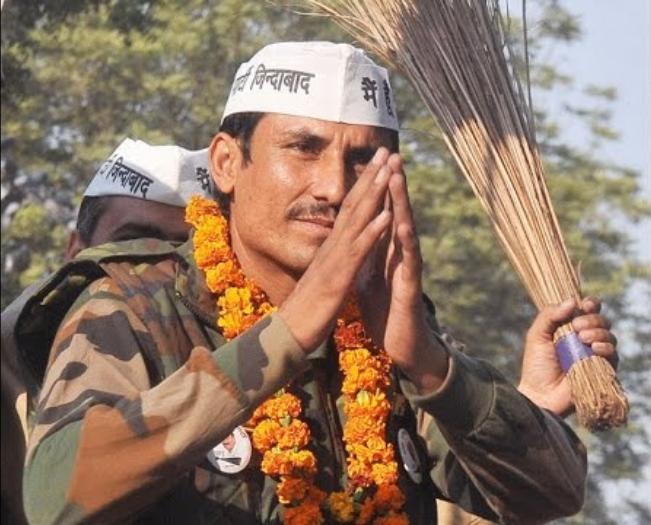 AAP MLA Commando Surinder arrested by Delhi police. ANI reports that AAP MLA Commando Surinder SIngh at Parliament street police station said" I've been told by ACP that I've been arrested and will be taken for medical check-up.
Though the charges under which he has been arrested aren't clear but he has been arrested allegedly on the complaints of NDMC officials.
In July, an FIR was registered against Singh at the Tughlaq Road police station when Singh had allegedly intervened in a routine checking drive by NDMC employees in the area. He had also allegedly beaten up a NDMC employee.