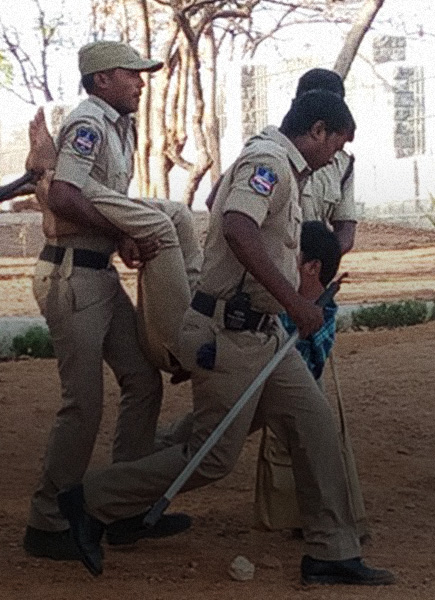 A potential case of conflict of interest may arise in the bail hearings of 27 students and two teachers of Hyderabad Central University who were arrested on 23 March for vandalism.
Dhamavarapu Varoodhini, the metropolitan magistrate of Miyapur court, who will hear the bail pleas, is married to a man who works in the law firm of Ramachander Rao, a BJP member of the Telangana Legislative Council.
Rao is facing charges under the SC/ST Atrocities Act for his role in the suicide of Dalit scholar Rohith Vemula on the HCU campus after he was expelled from the university, according to the Hindustan Times.
Vemula's suicide triggered protests all over the country against caste discrimination, and the HCU students and teachers arrested on 23 March had been protesting the return of vice chancellor Appa Rao Podile from leave. Appa Rao has been charged with abetment of suicide in Vemula's case.
One of the students making a bail plea before Judge Varoodhini is Dontha Prashanth, who had filed the complaint against Rao.
Judge Varoodhini's husband, M Vijaykanth, is an active member of the BJP and Sangh Parivar.
On 24 March, hearing the bail pleas for the first time, the judge had conceded to the police's plea for more time to file their arguments. That meant that the attested HCU students and professors remained in custody till Monday.
Asked if the judge should recuse herself from the case given the potential conflict of interest, Ramachander Rao said: "I don't like the judiciary to be politicised. I have no idea. I have nothing to do with it. It is not good for the judiciary to be dragged into politics."