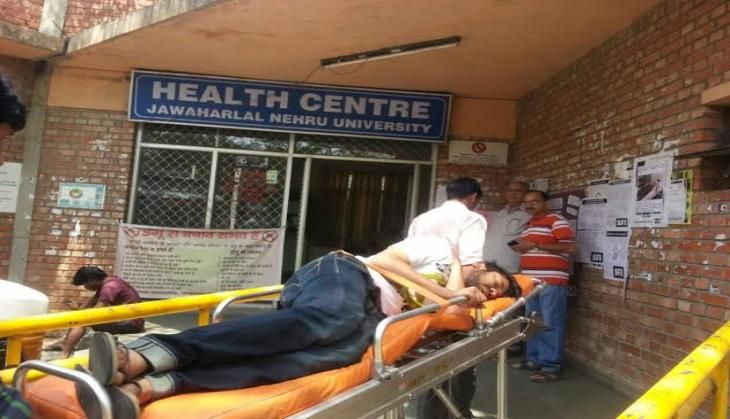 JNU Students Union president Kanhaiya Kumar was rushed to a health center in a semi-conscious state after his health deteriorated.
Kumar is on an indefinite hunger strike to mark the protest against the punishment meted out to him along with 19 other students by a high-level committee that investigated the 9 February event.
The JNU student, who has now been induced with normal saline (sodium-potassium) drop and anti-vomiting injection, has refused to end the strike.
According to the reports, Kanhaiya's blood pressure is now 80/56 and he has been vomiting. A doctor has warned that a prolonged hunger strike could result in internal bleeding.
Meanwhile, four JNU students - Sunaina, Neetisha, Sanjeev and Awadesh - have discontinued the hunger strike due to deteriorating health.