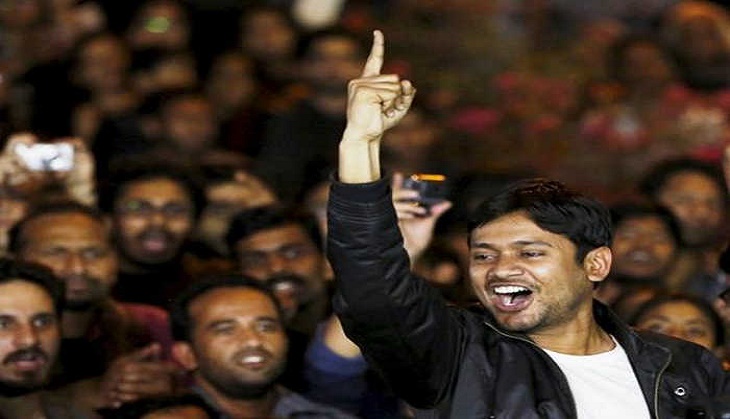 A day after Jawaharlal Nehru University students Kanhaiya Kumar, Umar Khalid, and Anirban Bhattacharya faced rustication and imposition of fine on grounds of misconduct and indiscipline, the students and their supporters said that they would burn the inquiry committee report.
According to a report in NDTV, the students have said that they would not abide by the order imposed on them and would also go on hunger strike on 27 April to protest against the disciplinary action taken by the high-level inquiry committee.
The daily quoted Kanhaiya Kumar as saying, "It is a casteist inquiry committee. We don't believe the committee nor the penalties imposed, which is why we will burn the report."
He added, "Umar and Anirban never got a chance to put their perspective in front of the committee since the report was submitted while they were in jail."
A high-level committee of the Jawaharlal Nehru University administration has rusticated Phd. student Umar Khalid, who has been accused of sedition, for one semester and imposed a fine of Rs 20,000. The office order stated that Umar and Anirban had not followed the university procedure for holding an event and had misinformed the university security about the permission to the pro-Afzal Guru event being granted. It has also imposed a Rs 10,000 fine on Kanhaiya Kumar.