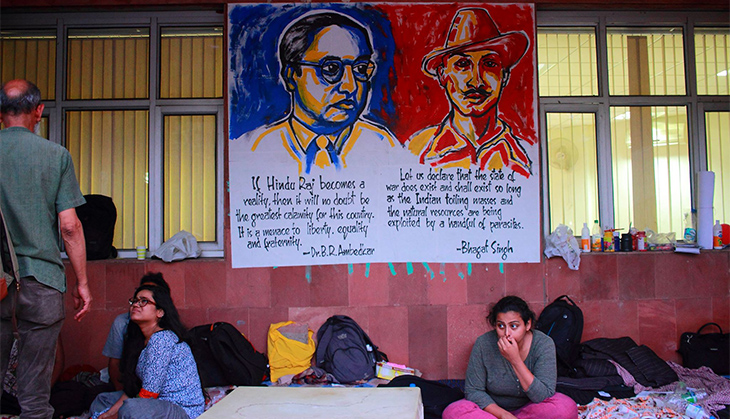 Emeritus professors of the Jawaharlal Nehru University, on Monday, including Romila Thapar and Prabhat Patnaik amongst others, have written to the Vice Chancellor of the institution protesting the measures taken against students in relation to the 9 February incident.
"The current administration has clamped down on free discussion by imposing severe punishments of fines and rustication on those who organised a meeting on 9th February 2016. This despite the fact that they were arrested and sent to jail. Now an order has been issued prohibiting the entry of outsiders to the University premises," the letter said.
The emeritus professors have requested the university administration to reconsider both the decisions "neither of which is required" and to act according to the accepted norms of the JNU.
Also, the university on Monday, formed a four-member committee to look into demands of the students who are on a hunger strike against the punishments meted out to them in connection with the event where "anti-national" slogans were raised.
On Saturday, the JNU Teacher Association began their hunger strike joining students who have been sitting on an indefinite hunger strike for the past 12 days.
Umar Khalid discontinued his hunger strike after he was taken to AIIMS on Monday night as his sugar, sodium, and potassium levels fell significantly.
Khalid, who has been booked under a sedition case, is out on bail and was on a hunger strike for the last 11 days.