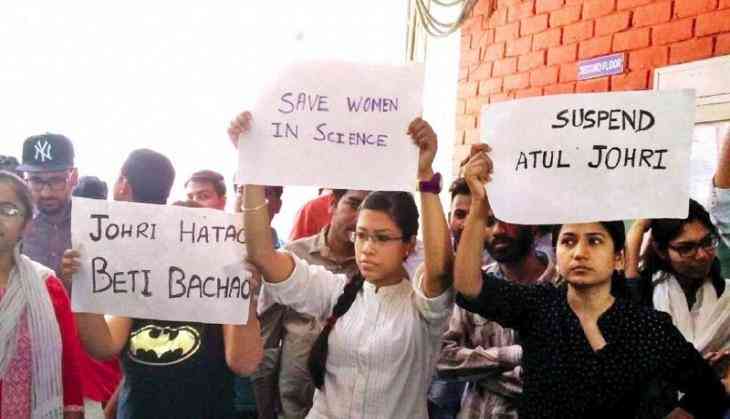 Jawaharlal Nehru University always in the news either for controversies or for other activities held in the university.
Recently, the shocking incident occurred in the university, where a girl student was allegedly harassed by the Professor Atul Johri. Since, then, the protests have been started bt the several student's bodies.
However, the FIR has been lodged against the professor. The victim's statement filed in an FIR will make you shocked.
Earlier, the 8 separate FIR has been lodged against the Professor by the Police. The FIRs was filed after the protests were raged in the University against the professor by over 50 professors.
The accused professor has refuted all the allegation made on him said in the court that he was a victim of politics.
As per the reports by India Today, here is the statement that has been given by the JNU victim:
The victim said that Professor Atul Johari was her supervisor when she had joined the Johari's lab in 2013. The professor once asked her about the victim's boyfriend and also asked about her physical relationship with him.
The professor also shares dirty jokes with the victims. Johari also asked her to come to his office for work discussion.
She further added that 'When I used to go there, he used to make me sit on a sofa beside him rather on the table and chair. While sitting beside me on a sofa, he used to inapproachable touch my back and shoulders, always without my permission.'
She said that his behaviour always made her uncomfortable. In 2014, when she was inside the Professor's chamber for her synopsis work, he told her that 'You have nice boobs (breast). Please maintain your lower part, unlike many other girls who do not and look ugly."
Also read: JNU sexual harassment case: Eight FIRs lodged against Professor Atul Johri held by Delhi Police, granted bail