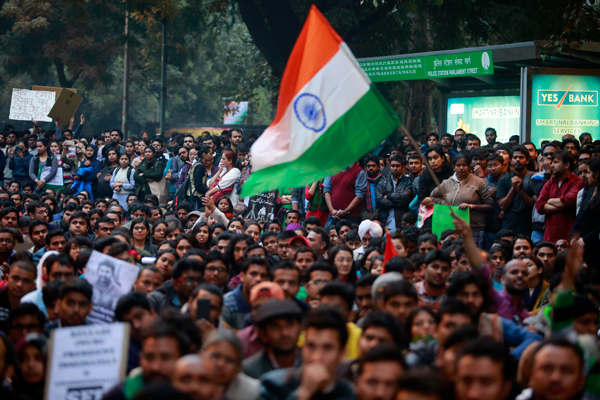 Three people have been detained by the Delhi Police after they allegedly threatened JNUSU president Kanhaiya Kumar during the JNU students protest march today.
A large number of students assembled at Delhi's Mandi House to march to the Parliament, demanding the release of SAR Gilani, Umar Khalid, and Anirban Bhattacharya. Author and activist Arundhati Roy too expressed her solidarity for the cause by participating in the march.
Meanwhile, the judicial custody of Umar Khalid and Anirban Bhattacharya has been extended by 14 days.
The reports of their detainment have not yet been confirmed.