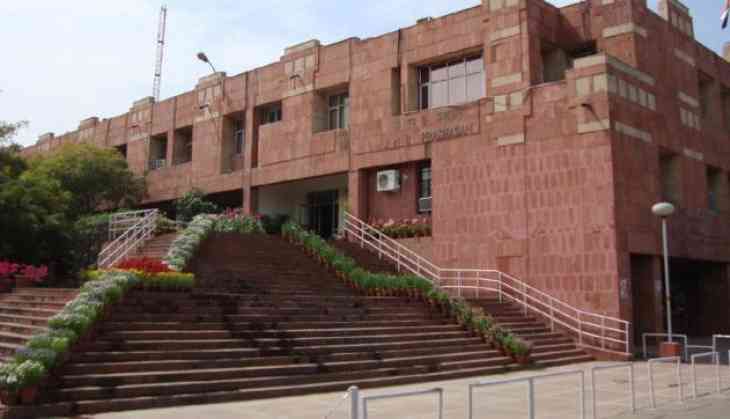 Jawaharlal Nehru University (JNU) campus is the most peaceful, its vice-chancellor M Jagdesh Kumar said on Tuesday, weeks after violence erupted there between members of Left student groups and the Akhil Bharatiya Vidyarthi Parishad (ABVP).
The vice-chancellor made these comments at the Nehru Memorial Lecture. Spiritual leader Jaggi Vasudev, also known as Sadhguru, delivered the lecture, that was in a question and answer format.
"When Mohit Chauhan was singing here, he said, I have come to JNU for the first time and I have heard so many things'. Sadhguru, please believe that our campus is the most peaceful campus," Kumar said as students started clapping loudly.
He also said he is proud of his students, which was again met with a loud applause from students.
"Our students are real gems. I am very proud of my students and they have one very good quality. They engage in debate, discussion and critical thinking," he added.
Violence erupted on the JNU campus after a united front of Left student groups won all four central panel posts in the union defeating the ABVP by considerable margins in the early hours on September 17.
(PTI)