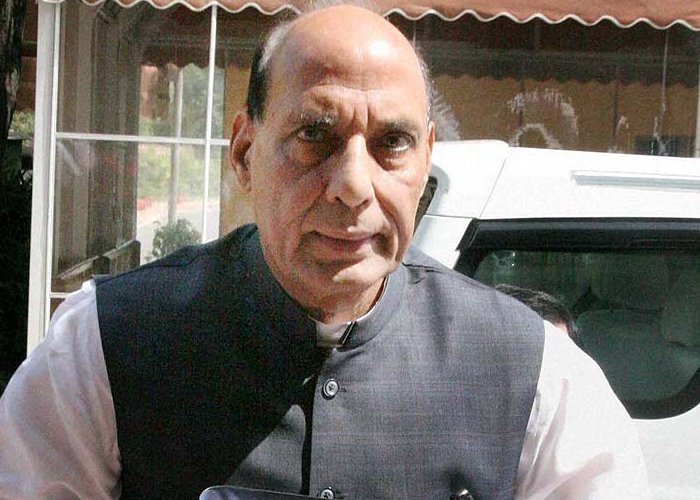 Reiterating that anti-national activities would not be tolerated nor the guilty spared, Union Home Minister Rajnath Singh on Sunday said the anti-national protests in the Jawaharlal Nehru University (JNU) campus had the backing of Lashkar-e-Toiba (LeT) chief Hafiz Saeed.
"I also want to make it clear that the JNU incident has the support of LeT chief Hafiz Saeed. We should also understand this reality that Hafiz Saeed has supported this incident and it is extremely unfortunate," he told the media in the national capital.
Singh further said that his government would not pardon all those who have raised slogans against the nation's integrity.
"I have given all the necessary directions to officials to punish the offenders and not to harass the innocents," he added.
When asked to comment on Congress vice-president Rahul Gandhi's visit to varsity, Singh said that nobody should try and take a political mileage out of this unfortunate incident.
"Whatever happened in the JNU is extremely unfortunate. I appeal to every organisation in the country to speak in one voice if they find any anti-national activity taking place in their surroundings," he added.
The Home Minister told the CPI (M), CPI and JD (U) members, who met him yesterday seeking the releasing of JNU Students Union President Kanhaiya Kumar, that the court would decide whether further action should be taken against those students arrested.
Kanhaiya Kumar was arrested on Friday on sedition charges over a protest organized in the JNU campus on February 9 against the hanging of 2001 Parliament attack convict Afzal Guru.
(ANI)