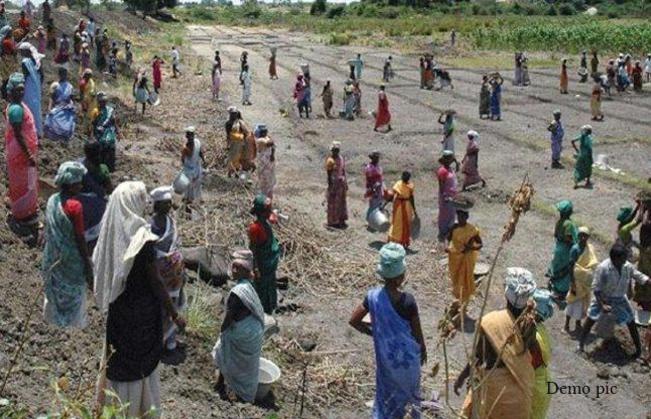 On the occasion of Labour Day, a group of workers - under the Mahatma Gandhi National Rural Employment Guarantee Act (MGNREGA) scheme - from Manika in Jharkhand's Latehar wrote a letter to the Prime Minister slamming the revised MGNREGA wages across the state.
In March, the government had offered a Rs 5 hike in the daily wage of MGNREGA worker in Jharkhand - ie, from Rs 162 to Rs 167. The minimum wage offered to a worker in Jharkhand is Rs 212.
The wages of MGNREGA workers in West Bengal and Assam were hiked by Rs 2 and Rs 3, respectively, the Indian Express reported.
According to the daily, the workers in Manika also attached Rs 5 notes to the letter, which was released on 1 May, the 127th International Workers' Day.
The letter reads:
"We feel that you need the extra five rupees more than we do, since your government has so many expenses. To implement the recommendations of the Seventh Pay Commission, you will have to spend an additional Rs 1 lakh crore at least on salaries and pensions of government employees. Defence expenditure is about Rs 2.5 lakh crore. You must also be spending a lot of money on tax concessions for big companies, aside from giving them cheap land and other resources.
Considering all this, we NREGA workers have made a collective decision to give up our extra wages for a day and return the extra five rupees to you. We hope that this will help you to keep your corporate friends and government employees happy".
Read the full letter here.