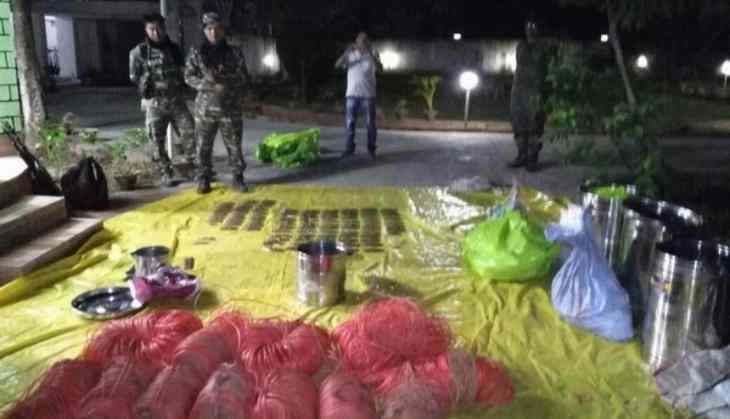 Jharkhand: Massive Naxal ammunition cache recovered (ANI)
The Central Reserve Police Force along with the Jharkhand police in a joint operation, busted a Naxal ammunition dump in the forest area of Lohardanga, Jharkhand yesterday evening.
"The massive haul included, 1010 ammunition of different calibre, 5100 detonators, Cordex wire-21,600 feet and explosives weighing around 200 kgs," the CRPF said in a statement.
Security Forces are continuing offensive operations against Naxals in Jharkhand and succeeding in the recovery of arms and ammunition.
A number of important Naxal cadres have also surrendered before forces in recent past.
Indian Government had stepped up action against Naxal insurgents, especially in the wake of the brutal Sukma attack in which 25 CRPF personnel were killed in an ambush.
-ANI