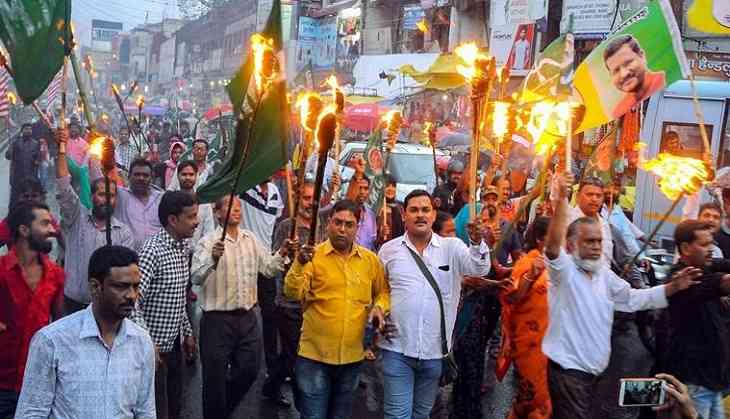 Schools and markets are shut down and the Jharkhand police detained over 500 protesters at different places across the state on 5 July as the joint opposition parties are protesting against the amendments to the land acquisition bill brought in by the BJP state government.
The amendments remove the clause of social impact assessment for specific projects of public interest. The opposition is saying that this amendment will lead to corporates easily acquiring land.
The state administration had made adequate security arrangements to handle the protest. CCTV cameras were installed and thousands of troops were deployed on the ground. Schools and market remained shut although the administration had appealed to keep them open.
"So far, more than 500 people have been detained. Rail traffic was temporarily stopped at one place in Sahebganj. Protesters tried to block trains, but were removed. Forces and senior officials are on the ground. We are keeping a close watch," said ADG (Operations) and Jharkhand police spokesperson R K Mallick.
In Ranchi, Protesters were detained when they reached Albert Ekka Chowk and tried to hold a sit-in there. Personnel were deployed there while senior officials took rounds of the city area. Protesters blocked various areas of Highways like four-lane highway and the Dhanbad main highway. In Khunti, the police held a flag march in the city limits.
The bandh hit the public transports and markets as taxi and auto-rickshaw unions have supported the bandh. Long distance bus services too were affected.
However, the state BJP called the bandh "unconstitutional" and "gimmick''. The bandh was called by the Congress, Jharkhand Mukti Morcha, Jharkhand Vikas Morcha (Prajatantrik) and Left parties.