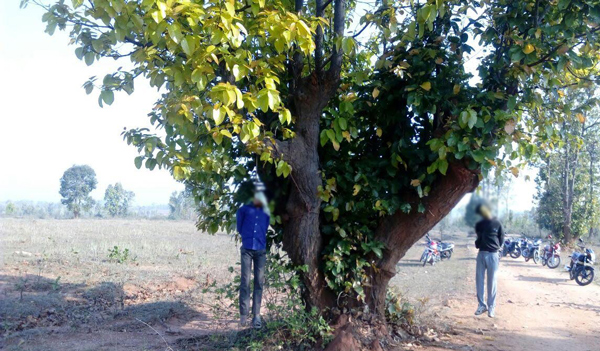 One day after two cattle traders were killed in Jharkhand, five people have been arrested by the police in connection with the case. The bodies of two Muslim men, one of whom was a minor, were found hanging from a tree in Jhabar village, Latehar district on Friday.
The police are trying to nab three more suspects who are allegedly linked to the killings. According to reports in The Indian Express and NDTV, one of the accused was a member of the gau raksha samiti or a village-level cow protection committee. The Hindu, however, has labeled it as rumors, mentioning that no direct involvement of any cow protection vigilante group in the killings has come to light. The incident has given birth to communal tension at the place.
The arrested people have been identified as Mithilesh Prasad Sahu, Pramod Kumar Sahu, Manoj Kumar Sahu, Awadhesh Sahu and Manoj Sahu. According to the police, the motive of the killing was robbery. The accused have allegedly admitted to this particular motive. However, the police are investigating other angels as well. A search is on to recover the stolen oxen.
Earlier, Latehar police chief Anoop Birtharay said during a press conference, "These people are criminals. They have previously snatched animals from traders and threatened them. Police is investigating all angles."