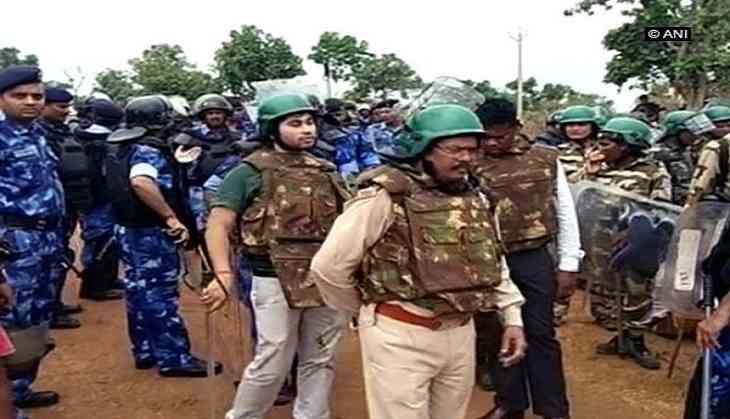 Three policemen, who were abducted from the residence of Bharatiya Janata Party (BJP) MP Karia Munda, have been rescued on Friday. The three policemen were posted at the BJP MP's residence.
Initial investigation suggested that supporters of 'Pathalgarhi', a movement to declare certain geographical areas as self-governed by putting up stones, were responsible for the abduction on Tuesday.
On receiving the information of 'Pathalgarhi' at Anigara, Khunti Superintendent of Police Ashwani Sinha reached the spot with more than 400 police to stop the movement.
"An ambush was laid by the Naxalites, in which 6 police of jaguar force were killed and 400 injured. Related search operations are going on by the police," said Sinha.
Although the police tried to convince the villagers in a peaceful manner to return to their own villages and cancel this program, hundreds of them surrounded the police and cornered them on all four sides.
This led to a lathi-charge by the police, after which several villagers and policeman sustained injuries.
-ANI