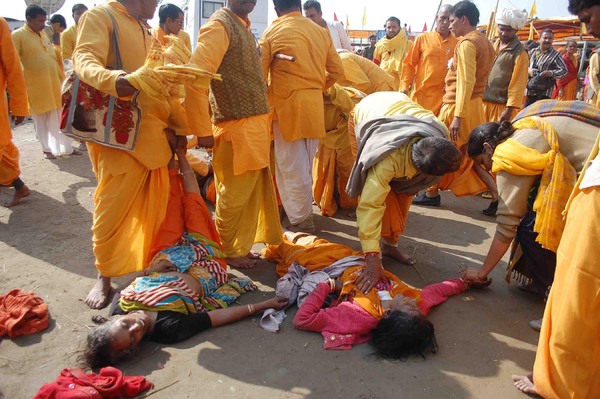 At least 11 people, including a woman, were killed and 30 others injured in a temple stampede in Jharkhand's Deoghar district early morning on 10 August.
"Ten men and a woman died as the devotees tried to overtake each other around 4 am," Deputy Commissioner of police, Deoghar Amit Kumar told PTI.
Nishikant Dubey BJP MP from Godda took full responsibility for the mishap. He told ANI, "There is a strong need to create infrastructure and there should be a time slot (for offering prayers) for crowd management. I take full responsibility of this, I find myself guilty"
The incident took place near a Durga temple at Belabagan More on Deogarh-Jassidih, about 350 kilometres from Ranchi, Civil Surgeon Diwakar Kamath said.
All the injured are being treated at a nearby hospital, Kamath said.