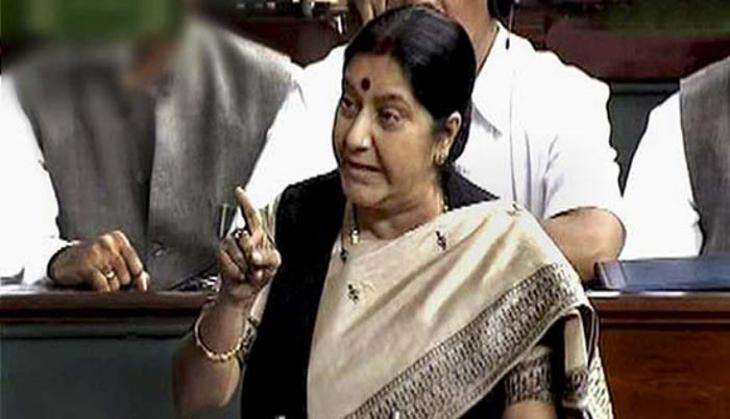 The Janata Dal (United) today came out in strong support of External Affairs Minister Sushma Swaraj's statement criticising Pakistan for praising slain Hizb-ul-Mujahideen commander Burhan Wani and said the entire nation is united in its fight against terrorism.
"Sushma Swaraj is right. To call Burhan Wani, who was a commander of a terrorist organisation, some kind of a freedom fighter and try and romanticise his direct attack on the Indian state is exceptionally wrong and misjudged by Pakistan," JD (U) leader Pawan Verma said.
"Nation is one in its fight against terrorism and militancy," he added.
Swaraj earlier in the day slammed Pakistan's unabashed embrace and encouragement to terrorism in Kashmir and said that its delusional dream that 'Kashmir will one day become Pakistan' would never be realised. The whole of Jammu and Kashmir belongs to India. You will never be able to make this heaven on earth a haven for terrorists," she said, while lambasting Pakistani leaders for giving very irresponsible statements about Jammu and Kashmir.
With Pakistan leaving no stone unturned to cash in on the killing of terrorist Burhan Wani, Swaraj said, "In the last few days, leadership of Pakistan, including its Prime Minister, has praised Burhan Wani, a wanted terrorist commander of the banned terrorist organisation Hizb-ul-Mujahideen, as 'martyr'. He was carrying a bounty of Rs10 lakh on his head, because he had perpetrated heinous crimes, including murder of elected representatives of local bodies and security forces' personnel."
-ANI