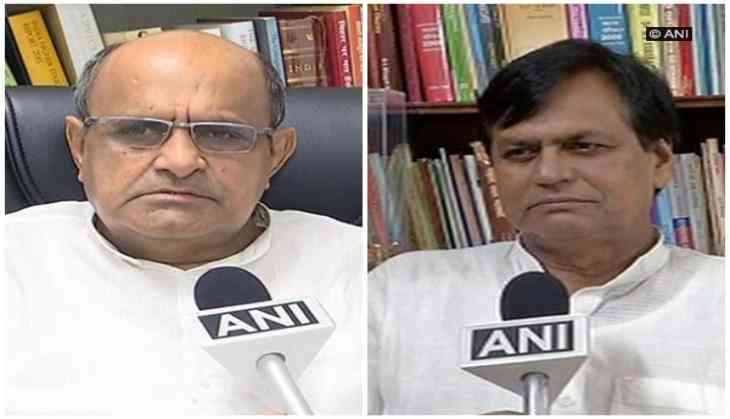 The Janata Dal-United [JD-U] has criticised Union Minister Faggan Singh Kulaste's statement wherein he smelled a "conspiracy" in deaths of infants in a Gorakhpur hospital.
JD (U) spokesperson K.C. Tyagi termed this statement as unacceptable, and said, "This is a time to provide relief to the affected people. Such statements weren't required and I strongly condemn his statement."
JD-U rebel MP Ali Anwar Ansari also condemned Kulaste's statement and demanded Uttar Pradesh Chief Minister Yogi Adityanath over the incident that has shook the nation.
Anwar said that the opposition is completely justified in asking for the resignation of Chief Minister Yogi Adityanath.
"Demanding CM's resignation is the very least that the opposition is doing. The Prime Minister should sack him if he doesn't resign." he added.
On Sunday, Union Minister of State, Health and Family Welfare Faggan Singh Kulaste on Sunday hinted that there could be a conspiracy behind this tragedy.
"There may be a conspiracy behind this incident. It can be clearly observed from the comparison of the figures of children's death before 9th and after that. Chief Minister Yogi Adityanath has directed a probe into this matter and it is his responsibility today. The reason behind the Gorakhpur incident needs to be studied vividly. It will take time to improve the condition of the healthcare sector in Uttar Pradesh," he told ANI.
According to data procured from Gorakhpur's Baba Raghav Das Medical College Hospital, in five days - from August 7 to August 11, a total of 60 children died in the hospital allegedly due to the unavailability of liquid oxygen cylinders.
The Uttar Pradesh government, however, has denied that the children died due to shortage of oxygen cylinders.
-ANI