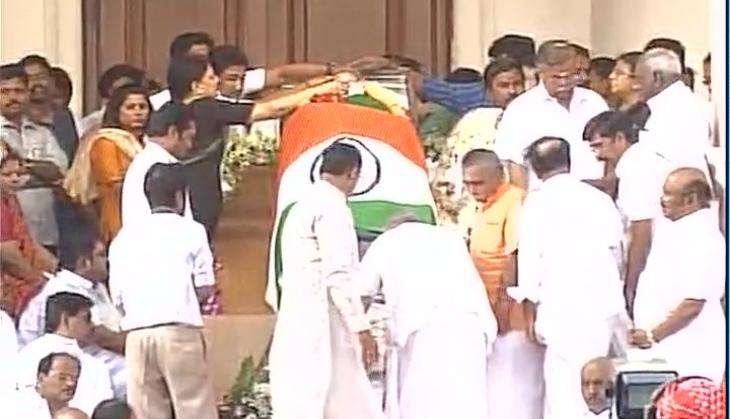 On 5 December, 68-year-old J Jayalalithaa, Tamil Nadu Chief Minister and AIADMK party supremo succumbed to cardiac arrest, merely hours after it was declared that she continued to remain on life support.
Following her demise, she was taken to Poes Garden residence for a period of 2-3 hours, after which she was brought and laid at the Rajaji Hall in front of all her beloved supporters, where Amma's close aide Sasikala Pushpa stands next to her.
People in flocks are visiting the hall to pay their last tribute to their beloved Amma.
Venkaiah Naidu was also seen paying his last tribute to J Jayalalithaa at the Rajaji Hall. PM Modi, soon after the news of the supremo's demise, tweeted out his heartfelt condolences.
Jayalalithaa will be accorded state funeral. Flags will be flown at half mast. And no ceremonial functions will be organized. She will be laid next to her mentor at M. G. Ramachandran at Marina Beach along with her predecessors at 4:30pm reportedly.