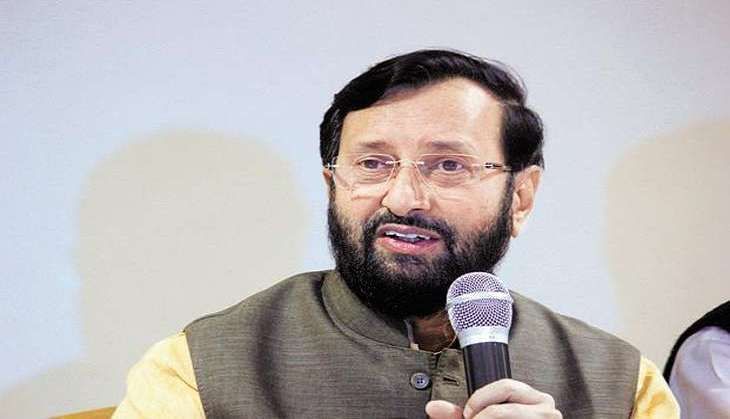 On 5 July, Prime Minister Narendra Modi radically reshuffled his Council of Ministers in furtherance of his vision of good governance and development. Erstwhile MoS for Environment, Forest and Climate Change, Prakash Javadekar was elevated to a Cabinet rank in the reshuffle, as he replaced Smriti Irani as the Minister for Human Resources and Development.
Addressing a press conference at his New Delhi residence on 6 July, Prakash Javadekar talked about taking the baton from Smriti Irani, and promised to "build upon the good initiatives" that were taken up by his predecessor.
Along with 19 new faces that have been inducted into the Central government's Cabinet, Prakash Javadekar was the only serving minister who was elevated to a Cabinet rank.
"We will build upon the good initiatives taken up by Smriti Irani," Javadekar told reporters. "We believe education is a weapon of change. To ensure everyone gets good education will be our goal," he added.
While the Modi government has been criticised over their attempts at saffronising Indian educational policies during Irani's reign, the latest dramatic developments, and Javadekar's RSS affiliations have further fuelled speculations along similar lines.
Prakash Javadekar is set to take up office as the Minister for Human Resource and Development on 7 July.