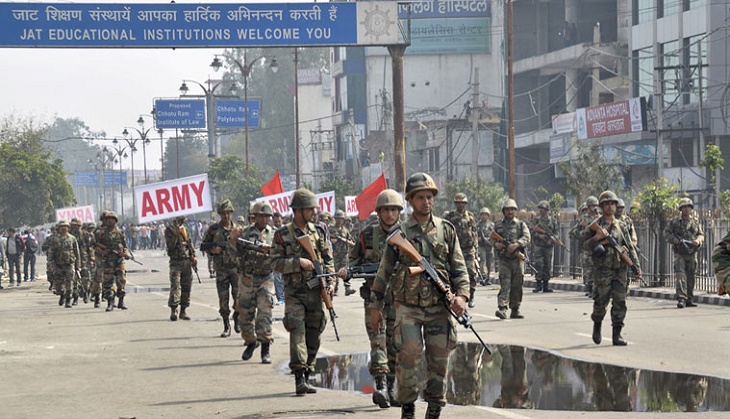 The Prakash Singh Committee, set up by the Haryana government to probe the acts of omission and commission on the part of civil administration officials during the Jat quota violence in February, has indicted 90 IPS and IAS officers.
In its report submitted to Haryana Chief Minister Manohar Lal Khattar, the committee pointed out negligence on the part of certain officials and concerted efforts to control the situation.
The committee stated that the officers found guilty of negligence belonged to various ranks of the police force and of the officials. 30 of the officials hail from the Rohtak district. The committee said that the policemen deliberately allowed protesters to run riot.
The committee has examined the role of the police and civil administration in Rohtak, Jhajjar, Jind, Hisar, Kaithal, Bhiwani, Sonepat and Panipat - the areas affected most by violence.
The committee has also made a few recommendations to improve the functioning of the civil and police administration. "We will review the report and act on the recommendations," Khattar said.
The Jat stir resulted in blockades of roads, including National Highways. Around 30 people were killed and over 320 injured in the violence. Extensive damage to public and private properties was also reported in the eight effected districts.
-- With inputs from agencies