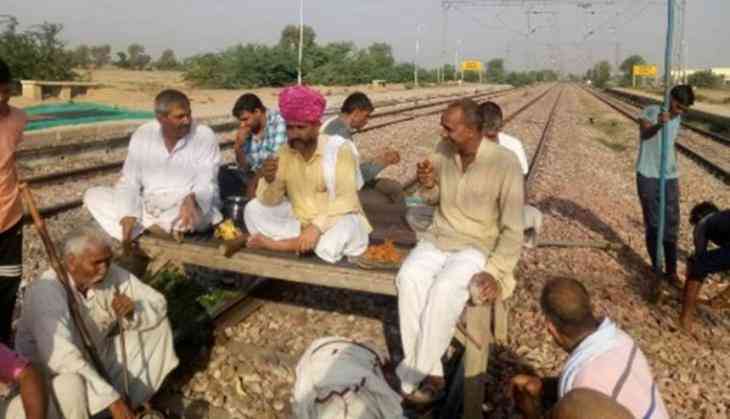 Amid the agitation by the Jat community over a demand for Other Backward Class (OBC) reservation benefits, the Nizamuddin-Kota Express Train and the Kota-Patna Express were cancelled on 24 June, while two other trains were diverted.
Jat leader Vishvendra Singh told ANI, "If the government is really willing to provide reservation to Jats in OBC, it should come to Bharatpur and give it in writing as to when it will be implemented," adding, "Jats in Bharatpur and Dholpur have been demanding reservation since August 2015, but this has not been fulfilled as yet."
Earlier, train services along the Alwar-Mathura route in Rajasthan's Bharatpur district were affected after Jat protestors blocked railway tracks over a demand for OBC quota reservation for the community residing in Dholpur and Bharatpur districts. The Agra-Bandikui rail route was also hit by the agitation.
Protestors blocked portions of the national highways connecting Bharatpur to Mathura, Agra and Jaipur. They also blocked state highways at Kanjoli Line, Kumher, Deeg, Bedham, Pasta, Rarah and Delhi road in Kaman.
The convener of the Bharatpur- Dholpur Jat Aarakshan Sangharsh Samiti, Nem Singh, who is leading the blockade of railway tracks at Bahaj, said, "The government should give the timeline for issuing a notification of the OBC quota. Only then will we hold discussions with Panch Patels on the lifting of the blockade."
On Thursday, the OBC Commission had submitted its report to Rajasthan Chief Minister Vasundhara Raje. The district administration is trying to convince the protestors to lift the blockade.
-ANI