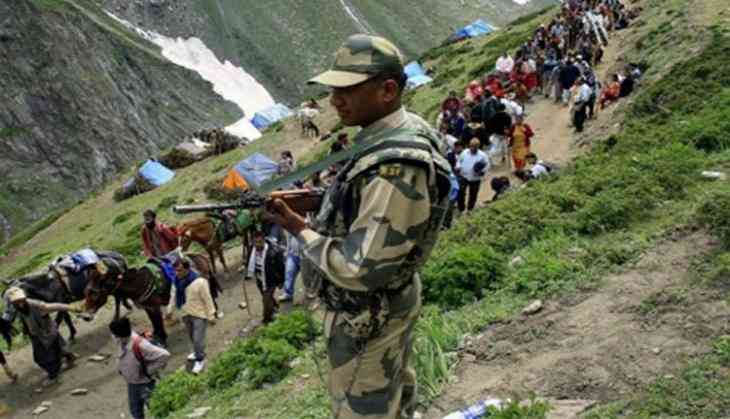 Amarnath Yatra had to be stalled in the middle due to bad weather and due to the rains in Kashmir. The decision regarding the 'yatra' will be taken by the Shri Amarnath Shrine Board (SASB) and the further decisions related to the journey. During the Amarnath Yatra, only 1007 pilgrims were able to visit Shivalinga due to bad weather.
Significantly, the two paths that are scheduled for the journey, 1,316 pilgrims from Baltal started their journey, whereas only 60 pilgrims from Pahalgam started their journey in the afternoon. About 3000 devotees were transported to the Baltal and Pahalgam base camps during the tough security for the Amarnath yatra.
According to the information from the officials, the next group of passengers was left after the permission to use the road route were given. In it, 3,434 pilgrims left for Bhagwati Nagar base camp of Kashmir. This second group of pilgrims can reach base camps of Pahalgam and Baltal in the evening.
This year, more than two lakh devotees have registered for the holy Shivalinga darshan in Amarnath. This process of registration lasted for 60 days. Amarnath Yatra ends on August 26, this time, the government has used the radio frequency tag for the first time under tight security arrangements. On the other hand, the CRPF has also made adequate security arrangements. During this visit, the CRPF has prepared a motorcycle squad with a camera and life-saving devices.
During the last year's Amarnath yatra, a terrorist attack on the bus filled with the pilgrims, following which the security has been increased this year so that any kind of terrorist attacks cannot be executed.
Also read: Uttar Pradesh: Shocking! Wife demanded divorce, husband filmed intimate video and posted it on porn site