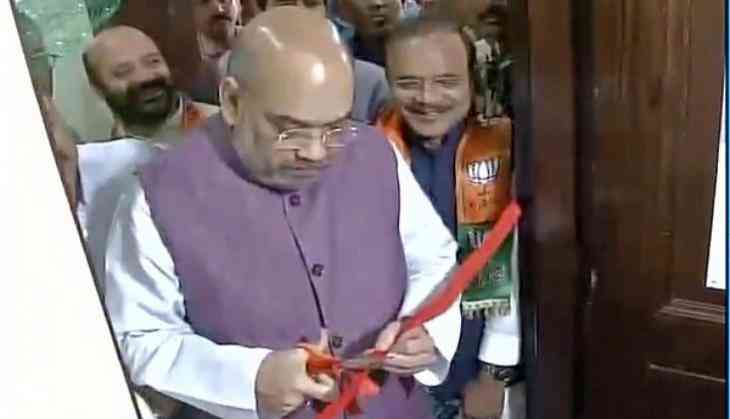 Jammu: Amit Shah inaugurates Nanaji Deshmukh Library (ANI)
Bharatiya Janata Party (BJP) National President Amit Shah inaugurated Nanaji Deshmukh librarya library and e-library in Jammu and Kashmir on Sunday.
Shah expressed hopes that the library will prove to be of great benefit to the party activists as well as to those who desire to conduct research on the ideology and the successful journey of the BJP. 'This library will be an integral part of the BJP office,' he tweeted.
The BJP president, who is on a two-day visit to Jammu, addressed intellectuals and prominent citizens last evening and said that the development model adopted by the government has been very successful.
'The BJP has been given mandate by 70 percent population of the country and has a government in 13 states and coalition governments in four states. BJP is a party with a difference as it is the only party which is based on internal democracy,' he added.
Later in the day, Shah is to hold meetings with various party functionaries of the state BJP and meet the local owners of print media.
-ANI