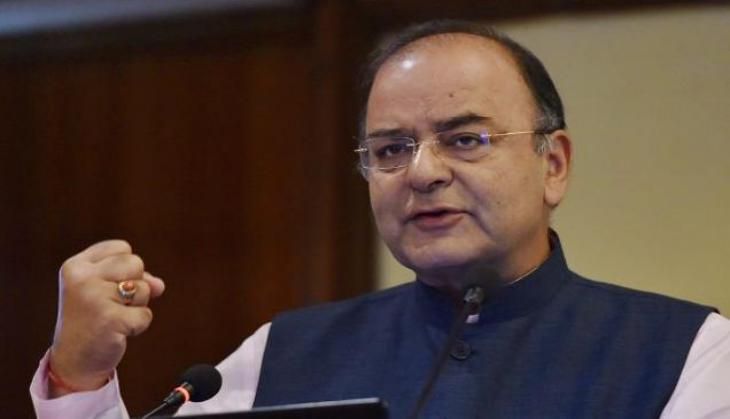 Finance Minister Arun Jaitley said that the popularity of the NDA government is growing with each passing day, adding it has retained its popularity in the last two years.
"The 2014 Lok Sabha elections were a major turn for the country when the BJP emerged as the single largest party in the country. This year the Narendra Modi government completed two successful years," Jaitley said on the sidelines of party's National Executive meet in Allahabad on 12 June.
"Earlier the government was characterised by a policy paralysis. However now, India is seen as a bright spot," he added.
The Union Finance Minister further praised Prime Minister Modi, saying the BJP has proved itself in all aspects by satisfying the citizens of India.
"Prime Minister Narendra Modi has put forth seven-point 'mantras' for party workers, including service, balance, restraint, empathy and dialogue," he added.
Jaitley also said the main objectives of this executive meet were to analyse the current political scenario and to increase the country's economic growth amid the global slowdown.
"From a geographical perspective, the party is growing stronger in places where we have historically been weak such as Kerala, Assam, Bengal. And we have identified seven states where we want to make the party stronger," he added.
The BJP began its two-day executive meet on 12 June, targeting the Uttar Pradesh Assembly elections in 2017, but the party's chief ministerial candidate for the UP elections is yet to be announced.
--ANI