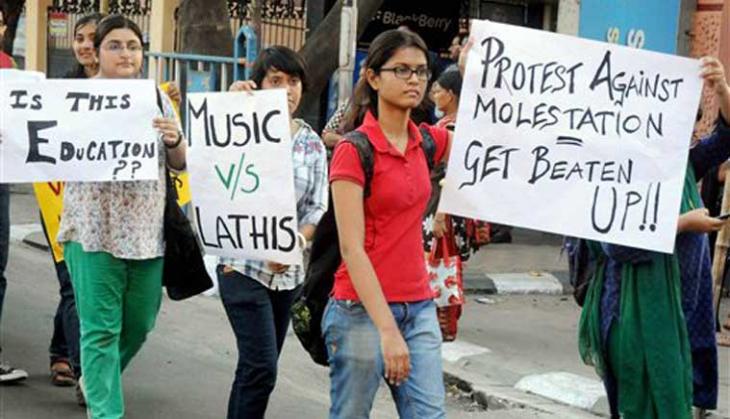 On 9 May, Suman Dutta, a leader of the Akhil Bharatiya Vidyarthi Parishad (ABVP), has allegedly said that Jadavpur University's women students can't be molested as they have no "shame".
"These girls claim to be molested. Someone should tell them that only girls who have shame can be molested," The Indian Express quoted the right-wing student organisation's leader, who added, "these girls kiss men openly. This is what they do all day".
Speaking at a protest march, which demanded action against the "anti-national" Left-aligned students in the varsity, Dutta also said, "Through the 'kissing' revolution, they have taught women to wear just underwear."
"So undergarment-wearing comrade and kissing comrades, just want to ask you, if you are a father and a mother someday, and your daughter is kissing some other man in front of you, will you still say all of this?"
ABVP students' group had clashed with Left wing students on 6 May in the university campus over the screening of the Vivek Agnihotri-directed film Buddha in a Traffic Jam. Some women students had alleged that they were molested during the brawl.
Dutta has accused JU's women students of creating unnecessary drama.