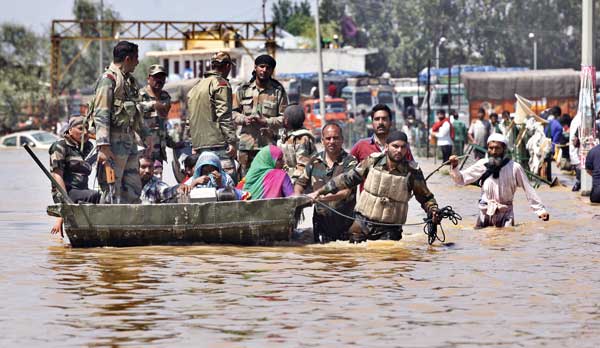 Khurshid Ganai, advisor to the governor of Jammu and Kashmir, believes that if the state is to be self-sufficient, it must integrate on economic terms with Pakistan, China and central Asian countries.
Ganai said this while addressing a two day conference on 'Growth and Development in Northwestern region: Issues and Perspectives' at Kashmir University.
"If not political integration, there should be economic integration of J&K with Pakistan, China and central Asian countries to make the state economically vibrant and self-sufficient," said Ganai, who retired from the IAS last year and was recently appointed as advisor to Governor NN Vohra.
According to The Economic Times, Ganai said he personally felt that the people of J&K need to move about neighbouring countries as well as open communication lines with all these countries.
"Kashmir has become a nation of shopkeepers as we see shops opening up everywhere," said Ganai. "Shops have become a menace. We should be thinking on modern lines like e-commerce for economic betterment of our progeny."
Ganai is in charge of 12 departments in J&K including Agriculture, Rural Development, Forest, Environment, Labour and Employment, Social Welfare and Tribal Affairs.
He said that most major government policies are obsolete, and that education, health, employment, agriculture and land utilisation policies must be redesigned.