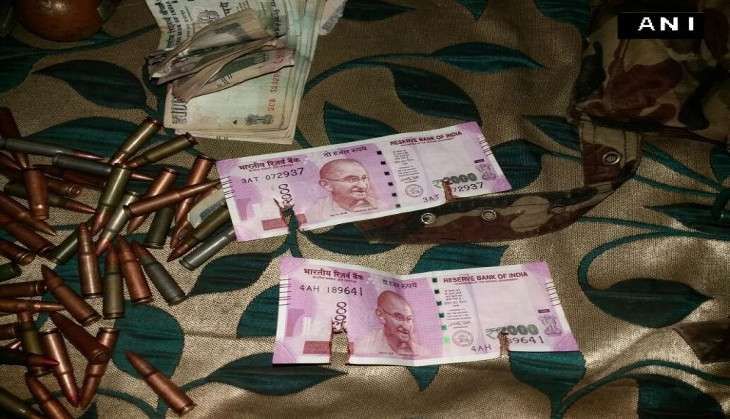 The two suspected terrorists who were gunned down by security forces on 22 November in Bandipora of Jammu and Kashmir reportedly possessed the new Rs 2,000 notes.
According to reports, the police recovered Rs 15,000 cash from the militants which included Rs 2,000 notes and Rs 100 notes.
Meanwhile people across the nation have been forming queues outside banks and ATMs to withdraw money the minute Prime Minister Narendra Modi announced the government's decision to demonetise Rs 500 and Rs 1,000 notes and introduced the magenta-coloured Rs 2,000 notes.
Security forces gunned down two suspected terrorists in an encounter in Bandipora of Jammu and Kashmir on 22 November.
The Army and the police in a joint operation had cordoned off the area to smoke out the two terrorists who were holed up and had opened fire, thus engaging in a heavy gunbattle early in the morning.
The security officials have also recovered two AK-47 rifles from the militants.
Also Read: Security forces gun down 2 suspected terrorists in Bandipora; 2 AK-47 rifles recovered
--With ANI inputs