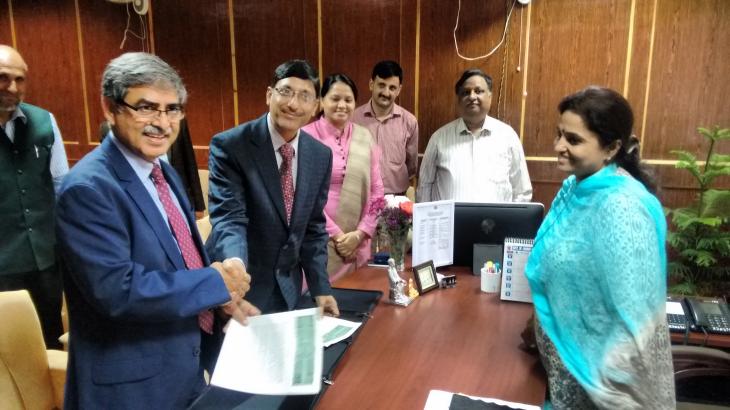 Indian Institute of Mass Communication (IIMC) Jammu reached a milestone when on 24 May the Jammu and Kashmir government allotted 15 acres of land to the institute to set up a permanent campus.
The Memorandum of Understanding (MoU) or the Lease Deed for the land was signed on behalf of Ministry of Information and Broadcasting by Mayank Kumar Agrawal, Additional Director General, IIMC and Hemant Kumar Sharma, Secretary to Government, Higher Education Department, in the presence of Priya Sethi, Minister of State for Higher Education Department in Srinagar on 24 May 2016.
Sethi said that she wants to add some more courses to the syllabus of IIMC Jammu which currently only has an English Journalism course.
Short term media and communication courses for state for personnel and officials at the new centre of the Institute are to be introduced to improve the existing level of expertise. She further added that the construction of the new campus would help in rising the specialised education in the field of mass communication in the state.
Additional Director General of IIMC, Agarwal informed that the construction of the boundary wall on the demarcated land will commence at the earliest. However, the construction of the other functional buildings would be taken up after preparation of designs, estimates and completion of other requirements. He also said that the process for taking up other courses in the Jammu IIMC centre would begin as soon as the permanent campus is set up.