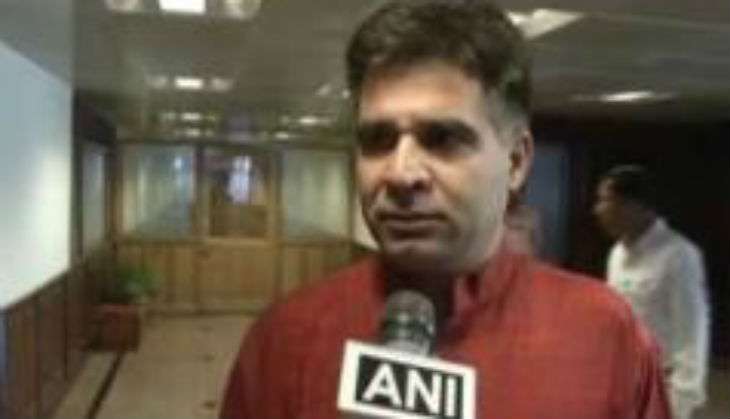 The Bharatiya Janata Party (BJP) on 13 June dubbed the Kashmiri separatists as 'Pakistani agents' and blamed them for creating disorder in Jammu and Kashmir after they conducted a meeting on the Sainik colony issue.
Saying that they are following instructions given by the kingpins in Pakistan, BJP leader Ravinder Raina told ANI: "These Separatist leaders are Pakistan's agents. They take money from Pakistan and follow the instructions of their bosses in Pakistan and work on their command."
"As far as separatists are concerned, the turmoil that has been created in Kashmir in the past 30 years where lakhs of people lost their lives, these separatists are responsible for that. If Kashmiri pundits return to Kashmir then who will suffer from pain? Not Kashmiris, but Pakistanis," he said.
Remembering the Kashmiri soldiers and lakhs of people who have been murdered in the past 25 to 30 years, Raina held the separatists responsible for harboring terrorism in the state.
"But Kashmiris don't give them any value. Kashmiris are not with them. And hence, they (separatists) have failed. And they have no credibility. They ask people to not to take part in elections. Still 80 to 90 percent of people come to cast their votes," he added.
Raina said neither the Jammu and Kashmir Government nor the Indian Government is soft on separatists.
"The perpetrators will be tried in the court as per the law and will be given suitable punishment. Nobody will be spared," Raina further said.
Separatist leaders Syed Ali Shah Geelani and Mirwaiz Umar Farooq were put under house arrest on Sunday ahead of their meeting on the Sainik colony issue.
Meanwhile, Jammu and Kashmir Liberation Front (JKLF) chief Yasin Malik has been arrested.
According to reports, both factions of the Hurriyat Conference and the JKLF are launching a joint effort against the state government's decision to set up separate colonies for Sainiks and Kashmiri Pandits in the valley.
Though the Jammu and Kashmir Government has reiterated that it has no plans to set-up a Sainik colony in the Valley, the controversy was raked up after reports said the government is planning to set up shelters for "floating population" and implement a new industrial policy that allows a non-state subject to get land on lease anywhere in Kashmir for 90 years.
-ANI