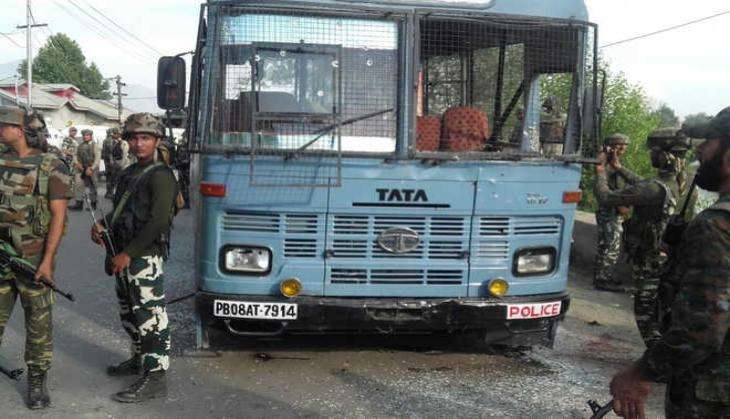 At least five Central Reserve Police Force (CRPF) personnel were killed and several others injured after militants ambushed their convoy on the Srinagar-Jammu highway in Pampore on 25 June.
The report said that militants ambushed a CRPF convoy at Frestbal Pampore, 15 km from Srinagar, at around 4.30 pm. The militants fired indiscriminately at a bus which was a part of the convoy of over a dozen vehicles that were on their way to Srinagar from Jammu.
The injured CRPF personnel were shifted to Army's Srinagar hospital. The number of the injured persons could not be independently verified, with some media reports pegging the number to be as high as 20.
Following the attack, the police, the Army and CRPF men cordoned off the area and launched a search operation.
According to The Tribune, two militants involved in the attack were also killed.