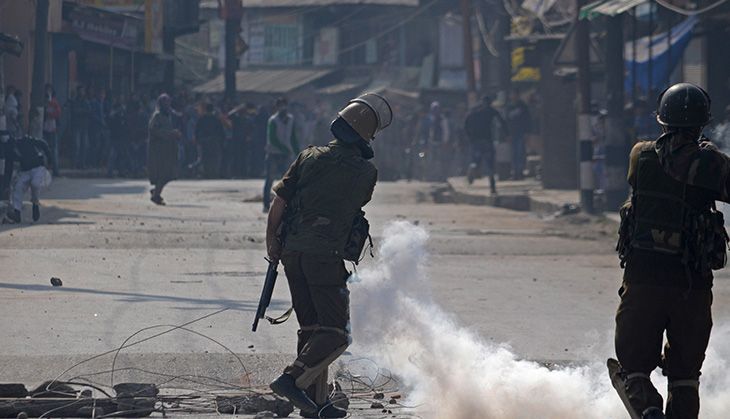 At least 15 people were injured during stone-pelting between students and the police in Ganderbal district of Kashmir, on Wednesday.
Among those injured, eight were policemen.
A group of students indulged in stone-pelting near the mini secretariat in Ganderbal town, 21 kms from here, to protest the alleged "insensitivity" of the traffic police which had stopped a passenger vehicle carrying a large number of students in the morning, a police official said. The protestors alleged that the traffic cops' action cost them academically.
The police officers tried to pacify the protesting students but to no avail, the official added. After the protest turned violent, the police resorted to a lathi charge to disperse the students and bring the situation under control, he said.
At least seven protestors and eight policemen were hurt in the clashes, the official said.
All the injured were administered first aid at a local hospital and discharged.
Kupwara district in north Kashmir also saw a protest with taxi operators resisting a directive by the district administration to shift the cab stand from the busy town market.
The taxi operators demanded that the district administration revoke its directions for shifting the taxi stand as it will affect their livelihood.-PTI